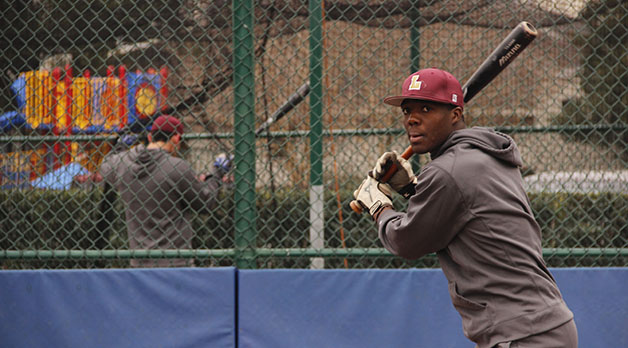 Austin Hummel
With their current standing of 8-16 in conference play, the baseball team hopes for a late season surge in order to accomplish some of their preseason goals.
Carmelo LoSauro, English writing senior, said that the team's goal at the beginning of the season was to make the conference tournament. With their current standing, the team can still achieve that goal.
"Even though we haven't played as well as we are capable of, I think we're starting to play better at the right time," LoSauro said.
Alexander Lorenzo, business sophomore, said that due to the team's seemingly inconsistent play, they have been unable to perform at what they believe to be their full capability.
"I believe the inconsistent play has many factors that attribute to it. Lack of focus at times and being too anxious to make the big play I think are the biggest factors," Lorenzo said.
The team is confident that they have the ability to improve on their play.
"We just need to play more complete games. In other words, if our pitching does well, we don't score enough runs offensively or vice versa. Once we start playing well as a team, we'll have better results," LoSauro said.
The team's coach, Doug Faust, said they are not looking down the road towards the end of the season, but they are instead looking to improve upon their play and let the chips fall where they may.
"We do still have a chance to qualify for the tournament. However, we don't look at it that way. We try to focus on playing solid baseball. We can only control what we control," Faust said.