Records rise and fall for Loyola track and field
Hang on for a minute...we're trying to find some more stories you might like.
Loyola's track and field team has had some early success this season, which has helped build the team's confidence in finishing the season strong.
At the McNeese State Cowboy Relays last month, the men's team placed first among National Association of Intercollegiate Athletic schools. Various team members, including first year runners, have broken multiple personal and school records this season.
Head Coach Matthew Shelton said such achievements have helped increase the team's confidence dramatically, which will be a key factor in completing the season. The team will compete in four consecutive meets during the month of April, leading up to the Southern States Athletic Conference meet, which will be held from April 24-25 in Gulf Shores, Ala.
Shelton said that sufficient rest and health are essential for all individual team members to perform to their fullest potential. He said each individual effort will contribute to the team's performance as a whole.
"As long as we focus on quality rather than quantity, we will be successful," Shelton said.
Evan Lowry, political science freshman, said his goals play an important role in motivating him. At the Louisiana Classics Meet, Lowry established a school record for the 400m hurdles event. He said, however, that his focus is more on personal success than recorded numbers.
"When I come out of the blocks, I don't think I have to beat the guy next to me or even the school records. I strive to consistently surpass myself," Lowry said.
In addition to meeting personal goals, the team is taking advantage of its overall potential this season.
Paul Freese, English and history senior, has been a member of the team for four years. He said he has high expectations for this year's team when compared to past years.
"This may be the most talented team we've had since I've been here," Freese said. "This year's conference meet is open for us to compete to win."

About the Writer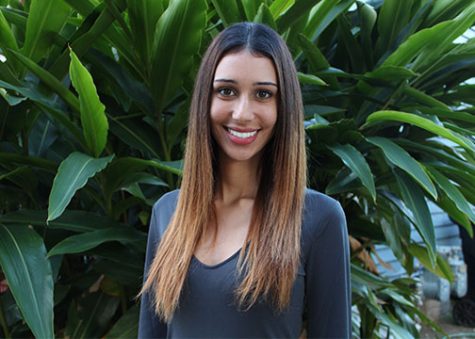 Haley Pegg, Senior Staff Writer
Haley Pegg is finishing up her final few credits at Loyola as a part-time journalism and marketing senior. Spring 2017 will be her second semester serving...