Graduating seniors fundraise for gift to university
Each year, Loyola seniors decide how they will leave their mark on the school with the senior gift, and this year, seniors are doing so through a single scholarship.
Eve Parson, assistant director of annual giving campaigns, said that instead of asking seniors to donate towards a physical addition to the campus, they were asked to donate $20.15 each towards the Class of 2015 Faith in the Future Scholarship for an incoming first-year student.
"Physical additions beautify the campus and are tangible reminders of the generosity of previous classes.  But this year the students wanted to make a difference by directly helping a student attend Loyola.  Enhancing an incoming student's experience at Loyola, is a great way show the Loyola community that the seniors care about the students that follow them," Parson said.
Michael Olausen, a 2015 senior class gift committee member and English literature senior, said that the scholarship will go to one incoming freshman who exhibits exceptional leadership within his or her high school.
"I know that they had asked the seniors to give some ideas, so I think that of all the ideas, a scholarship falls most in line with our Jesuit values, so it was a pretty easy choice," Olausen said.
Parson said that typical senior participation rate has been about 10 percent in years past, and that the donations are currently on target to reach or surpass that participation rate this year.
"We are always striving to increase the senior participation rate," Parson said. "I don't think seniors truly realize just how much of a difference they can make as part of the Loyola community.  The point is they are making a difference, no matter the size of their gift."
Past senior gifts have included the Hurricane Katrina memorial sculpture from the class of 2009, the All-Weather Clock from the class of 2007 and the Jesuit Ideals Walkway from the classes of 2002 and 2003.
"The class of 2014, for instance, decided that Cabra Hall needed a printing station, so they raised money to purchase a new community printing station that was set up in Cabra Hall," Parson said. "The senior class gift has been a student tradition for decades, and each year the senior classes build a legacy that will benefit students that will follow them."
Alex Appelbaum, psychology senior, said that she might donate later in life, but just not right now.
Patricia Calzadilla, business management senior, said that she gave to the senior gift because, for the time being, it is the most immediate way she can give back to the community that gave so much to her.
"A lot of people seem to be against the idea because they are against giving more money and have a negative approach to it, like 'nobody paid for me to come here,' but honestly that's not what it is about. The way I see it is if I can help a deserving student have the luck and opportunities I had, I'll help in any way I can," Calzadilla said.
About the Writer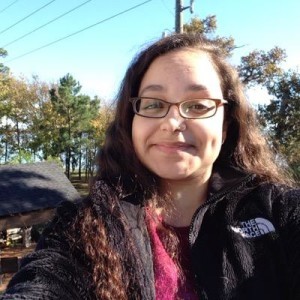 Lauren Saizan, Managing Editor for Print
Lauren is ready to take on the position of Managing Editor after previously serving as Staff Writer, Assistant News Editor and News Editor in past semesters....