Library displays Katrina exhibit
For the 10th anniversary of Hurricane Katrina, the Special Collections & Archives of the J. Edgar & Louise S. Monroe Library is presenting a special photo exhibit of the storm titled 'Chin-Deep in Debris: A Katrina Retrospect One Decade Later.'
The photographs and newspaper articles displayed detail Hurricane Katrina's effect on New Orleans and Loyola University. The exhibit opened on Aug. 17 and will be on display through Oct. 9.
The exhibit showcases photographs captured by the university photographer and the students in the aftermath of Katrina.
According to Rachel Masters, organizer for the exhibit, Special Collections & Archives organized this to honor the anniversary of one of the most impactful events to happen to the university.
"We just decided to pay respect to Hurricane Katrina and everything that's gone on. We have photographs, we also have student newspapers, so articles from the Maroon have been pulled. We looked through and pulled photographs from our University Photographs Collections of campus during Hurricane Katrina and of students performing community service after the storm," Masters said.
After Hurricane Katrina, much of New Orleans was left flooded and damaged, eliciting a response of rescue by the Federal Government. During the storm and severe flooding, several city residents evacuated to the Superdome.
Leslie Parr, former director of the Center for the Study of New Orleans, said Hurricane Katrina affected every aspect of New Orleans.
"The whole school system was revamped after Katrina, so that's a major change. There were housing projects and neighborhoods that were completely changed after Katrina. We all know shops and people who never came back," Parr said.
This exhibit represents a chance to learn more about how New Orleans overcame a tragedy. It also features the work of the late Harold Baquet, former university photographer.
Chandra McCormick, documentary photographer, was close to Harold Baquet, and said that, because he was here during Hurricane Katrina, he was able to capture something unique.
"The camera was a good tool for people to have. He was here so he saw things that people wouldn't normally have seen," McCormick said.
McCormick said that with photography, everyone looking at an image can read through and take out what they want, and that is why it is powerful.
About the Writer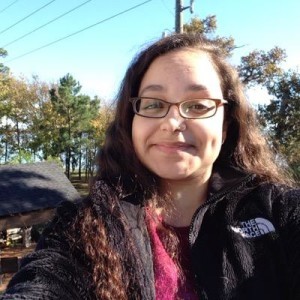 Lauren Saizan, Managing Editor for Print
Lauren is ready to take on the position of Managing Editor after previously serving as Staff Writer, Assistant News Editor and News Editor in past semesters....