In My Opinion: Smoking ban is Loyola's right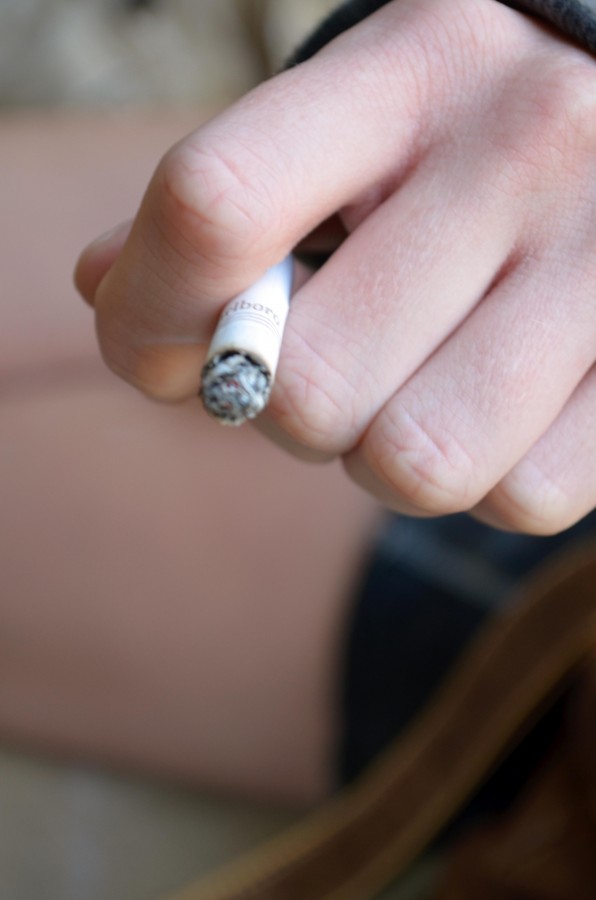 Molly Mulroy
September 3, 2015
In case you didn't know, you're not allowed to smoke on our campus anymore.
In fact, you're not even allowed to chew tobacco or use e-cigs.
Tulane has been smoke-free for over a year now, and an organization called Americans for Nonsmokers' Rights reports that, since this past July, almost 1600 campuses across the country have similar policies.
But instead of celebrating Loyola's decision to jump on the health-conscious bandwagon, many students are undoubtedly frustrated with the ban.
To be perfectly frank, Loyola's new smoking ban isn't one of those things that I feel very strongly about. We received an email about it over the summer (for those of you that don't check your WolfMail), and I'm fairly certain that I skimmed it, nodded passively, and promptly deleted it.
But for many students, this is a really big deal. It's an inconvenience, and many may argue that it infringes upon students' rights.
On the other hand, Loyola is a private institution, and therefore has a right to enforce its own decided policies on its grounds.
If Loyola administrators decide to blast Kendrick Lamar in the Peace Quad every day, they have the right. And if they decide to encourage better choices for your lungs, they have the right to do that, too.
But still, shouldn't students, as legal adults, be able to make their own health choices? The smoking ban is suffocating (no pun intended), kind of like your overbearing aunt who refused to give you a second glass of wine with dinner.
Is it paternalistic? Sure.
But it's not paternalistic for the sake of paternalism. It's verging on eye-roll-worthy, but Loyola understands that college is a really influential time. Neuroscientists and researchers across the country, including the National Institute on Drug Abuse, have found that young adults are particularly vulnerable to nicotine addiction.
Studies further show that teenage brains are more vulnerable to loss of cognitive function from exposure to nicotine, as evidenced in a study from the University of California in Los Angeles.
So maybe some of us would be happier if Loyola merely encouraged healthy habits — if the administration handed out flyers promoting vegetarian and gluten-free diets and discouraging tobacco use and underage drinking.
The thing is, Loyola isn't going to expel you if they catch you with a cigarette. They're not saying you can't be a Loyola student by day and chain smoker by night (let's be real: we live in New Orleans).
But they are saying they can use their rights as a private institution to encourage an end to smoking and to maybe improve some students' health.
And while I don't really have a dog in this fight, it is nonetheless a cause I definitely find worthwhile — even if I have to deal with a little paternalism along the way.
So you can continue heading over to Audubon or taking a stroll down Freret to pull out your American Spirits, or maybe you should consider leaving them on the shelf for a day or two. See what happens.
Loyola wants you to, anyway. And that's fine with me.