10 date night ideas in New Orleans
Planning a date can be a daunting task for anybody. What is perhaps the most stressful part is finding someone to ask. However, lucky for students at Loyola University, they live in a city called New Orleans. New Orleans is known around the world for its music and food. Common tourist attractions, such as Bourbon Street, are usually over-crowded and aren't ideal locations you would want to take someone on an intimate date. In an ideal world, money isn't an issue, but since we all know the reality of penny pinching, most of these date ideas are cost efficient for the wallet of a college student. There are plenty of exciting, endearing, fun and romantic ideas you could use for your next date in New Orleans.
1. Picnic at the Fly – As a student in Uptown, you have probably heard of this place called The Fly. Located on River Drive, The Fly is a place you can find a gorgeous view of boats floating along the Mississippi River. There is plenty of open grass where you can have a nice, quaint picnic. You have the option to prepare some food together or pick it up on the way. Grab something cool to drink, lay down a blanket and you are ready to watch the sun set on the Mississippi River. Full disclosure, this idea is also very cheap.
2. Rock 'n' Bowl – A throwback to a time in which bowling was the most fun you could have on a Friday night. Rock 'n' Bowl is located on 3000 S. Carrollton Ave, which is just a streetcar ride away from Loyola's campus. A lane for you and your date will cost you $24, but is well worth the money for some competitive fun. They also have food and, on some nights, live music.
3. Mini Golf in City Park – What could be more fun than using an object called a putter? City Putt in City Park is a fun 36-hole mini golf course, and qually fun for both people involved on the date. Located on 8 Victory Ave., a round of mini golf will cost you a convenient $8.
4. Bike Ride through City Park – Once your mini golf date has gone over well, drive the golf cart around City Park and find the golf balls you shot over the fence. Exchange the golf cart for a pair of bikes and the two of you can ride through the largest public park in New Orleans. There is also a small amusement park around the corner, which would potentially make a good second date.
5. Explore the French Quarter – If you haven't had the opportunity to travel around the French Quarter on your own, then asking someone on a date can make it better. You both can delve into the unique chaos that is the Quarter and find places you didn't even know existed, together. Avoid the overly crowded touristy areas and the date is bound to succeed. A couple of important destinations that you should definitely hit are Café Du Monde for beignets and the edge of the Mississippi River for a view of the steam boats.
6. Audubon Aquarium – You know how they say there are plenty of fish in the sea? Well, while you are out exploring the French Quarter with your date, maybe if things aren't going so well, spice it up with a treat and visit the Audubon Aquarium. Tickets can be a bit expensive at $23.95 per person, but since it's known as one of the best aquariums in the country, it's totally worth it.
7. Swing Dancing at the WWII Museum – There are classier places for you and your date to go dancing than The Boot or The Palms. Held on Sundays at the World War II Museum, swing dancing lessons are at 1 p.m. for people of all ages. Admission is $10 per person but well worth it if your smooth dance moves get you a second date.
8. Karaoke Night – With locations on Maple Street and S. Carrollton Avenue, Little Tokyo is a convenient spot for karaoke night. Delicious Japanese food and the option to rent your own private karaoke room, this date combines both dinner and entertainment in one neat little package.
9. Comedy Club – If you can't make your date laugh, then why not a place where the both of you can laugh together. Voted the best place to see comedy in New Orleans by Gambit Newspaper, La Nuit Comedy Theater is located right on Freret Street. For those with enough courage, the comedy club also offers open mic at midnight.
10. NOMA Sculpture Garden – Take a leisurely stroll through New Orleans Museum of Art's Sculpture Garden. This garden is home to over 60 sculptures by renowned artists from around the world. On Fridays, the museum is known for hosting movie showings and live music. University students can receive a discount by showing their student ID for an $8 admission. And an even better deal is on Wednesdays, admission is free to all Louisiana residents. However, the Sculpture Garden alone is always free, so maybe if your wallet is a little light, ixnay the Monet paintings for just the garden.
About the Writer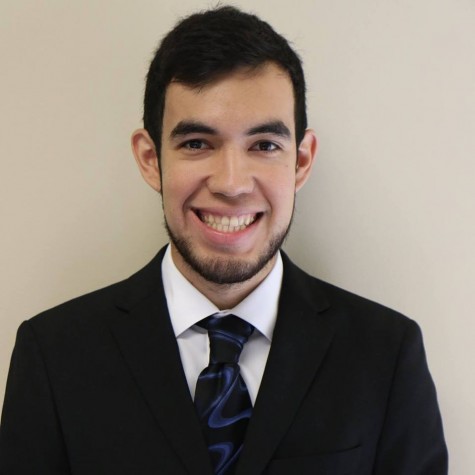 Gabriel Garza, Sports Editor
Gabriel is a mass communication senior with a focus in journalism and a minor in philosophy. Before becoming Sports Editor, Gabriel has worked as a staff...