Students promote awareness about sexual assault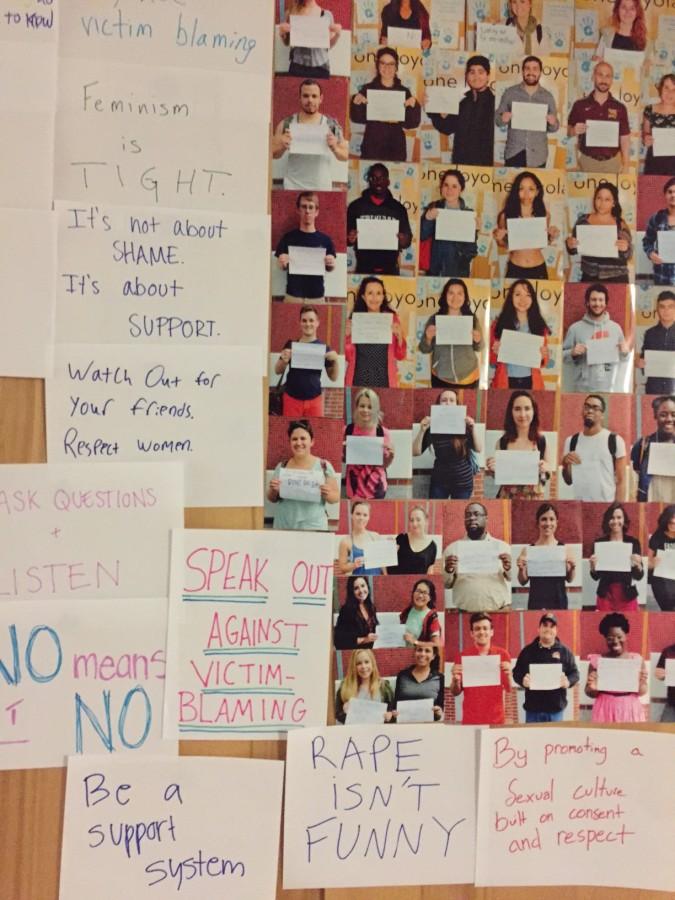 Loyola students are encouraging others to take a stand to address and eliminate the stigma surrounding sexual assault with the new club Students Against Sexual Assault.
With their mission to advocate, educate and serve, the organization will be focusing on recruiting and action this semester.
Kourtney Baker, vice president of Students Against Sexual Assault, said she hopes her organization can make a real difference on campus.
"Loyola has had several sexual assaults in the past, so we are trying to create an environment where that doesn't happen anymore and that people can feel safe," Baker said.
On Monday, Sept. 14, the organization hosted a photo campaign, or "Photos of Change," to make people more aware how sexual assault is viewed in media.
"We want to erase the stigma that goes along with being assaulted or being a victim," Baker said.
Pierce Nordone, president of Students Against Sexual Assaults, said not only does he have friends that have been affected, he has also been a victim himself.
Nordone said it is important to raise awareness of sexual assault because it is a taboo subject.
"Until we do start the conversation and shine light on sexual assault, we can't start changing the norms," Nordone said.
The Students Against Sexual Assault has found allies from other organizations as well as support from the Women's Resource Center. Created to help empower and support women at Loyola, the center has worked with Students Against Sexual Assault during the Worldwide Suicide Prevention Week and is currently working with the group for Take Back the Night.
Patricia Boyett, director of the Women's Resource Center, said that she is impressed with the organization and the fact that a male has both created and now presides over the organization.
"A male student formed the organization and a man, Pierce Nordone, leads it now. It is moving and inspiring to me to see men take up the torch of this struggle. I think it is extremely important that men speak out against sexual assault and fight against peer pressure that some men put on other men in regards to sexual aggressiveness," Boyett said.
Boyett also said that many sexual assault victims choose not to report their assaults because of the emotional turmoil they experience in the wake of an assault and because of the rape shame culture that still exists.
"It is also important to understand that though reporting an assault can be difficult, it is also ultimately often helpful because it allows victims to take back their power and to become survivors, and it helps prevent other people from becoming victims," Boyett said.
Baker said that she hopes in the future, clubs like Students Against Sexual Assault will not be needed because the awareness will be widespread.
"With sexual assault, it is interesting because you want everyone to be aware of it, so actually it would be nice if there wasn't a need for a club like this because that would mean that no sexual assault was happening," Baker said.