Best tacos on Magazine Street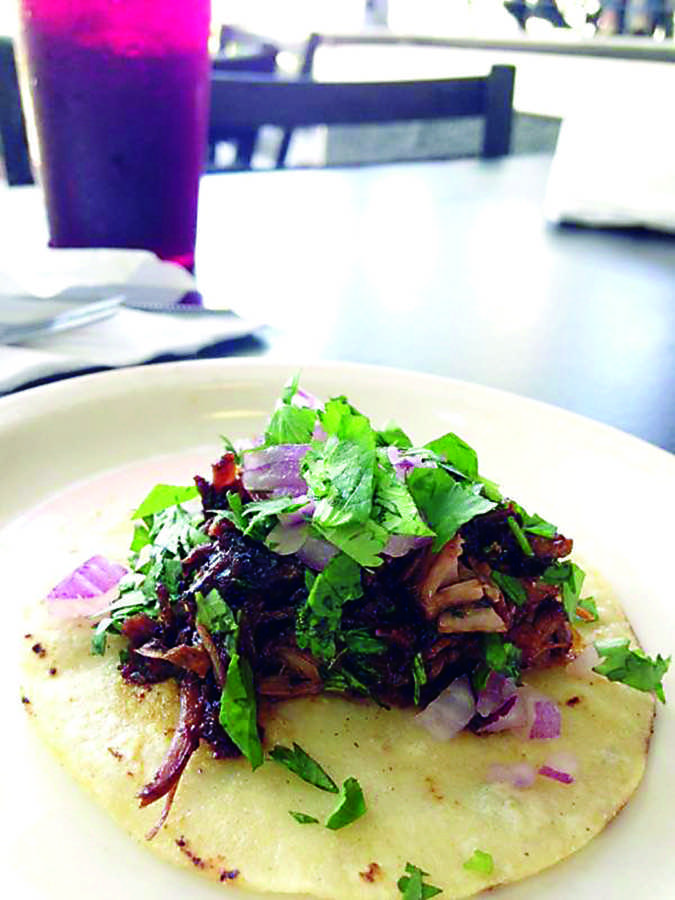 Soft and crunchy and juicy and creamy and spicy and messy and fresh and greasy and simple and complex and these are only a few ways to describe a taco.
Every city has the place to get tacos on a fiscally-tight Friday night with a couple of good friends and better drinks.
New Orleans is famously known as the Big Easy, entertainment hub of the South, a bone fide party city with unique culture and great food like no other in the world.
So where does one look in the great New Orleans for something as simple and universal as a taco?
I asked myself this same question, and over a weekend where I painstakingly ate tacos for every meal all in the name of research, here is my answer.
Best Flavor
If you're looking for the best tasting tacos in the city, regardless of any other factors, I would suggest Rum House on Magazine Street. A bar and restaurant popular with the 20-something crowd of Uptown, it's one of those places that always seems to be more crowded than should be legally allowed by the fire marshal.
The Duck Duck Goose tacos, however, are fully worth the long lines and the headache-inducing noise level. Crispy duck crackling, creole shrub rum sauce with a little bit of a bite, and crunchy fresh snow pea and carrot slaw, served in a warm corn tortilla. Just perfection.
And don't forget, when you find yourself slumming on the sidewalk for an hour with nothing but the thought of these tacos to keep you going, squeeze your way to the bar and try one of their famous margaritas – often said to be the best margaritas in the city, after a few of those, you won't care about the wait.
Best Price
While finding cheap tacos that still hold up to your sophisticated palette isn't easy, it is possible.
My recommendation when you're on a budget and still want quality is to track down the La Cocinita food truck that makes its way around Uptown (it's often sighted on Magazine Street). Not only can you get three (different) tacos for about $8, they rival Rum House and Juan's Flying Burrito for the best tacos in the city.
The pulled pork taco is perfectly juicy and messy and so full of flavor you won't even need any extra sauces. And for our vegetarian friends, the sweet potato and black bean taco with chipotle crema is fresh and creamy and a little spicy and makes even a carnivore like myself not miss the meat.
Most Unique
I thrive on trying new things and unique foods that may scare others away. So when I went to the new taqueria on Magazine Street, Del Fuego, and I saw the cactus taco, I had to get it.
I was not disappointed.
Easily one of the best tacos I've ever had and definitely the best vegetarian taco I've ever had, it's made with sautéed cactus (no needles, I promise), garlic, tomato, and epazote (which is a Mexican herb). Who would have thought cactus could be so good?
Used, like mushrooms and eggplant, as a meat-replacer, it has the texture of a cooked vegetable like zucchini, but since it seems to have very little flavor of its own, the seasonings are key. Del Fuego certainly won me over on cactus tacos.
Honorable Mention
After all is said and done, I feel I need to give an honorable mention to a few other great tacos that inhabit this city, too.
Juan's Flying Burrito on Magazine Street (with another location on South Carrollton) is always a perfect go-to for great Mexican food in the Uptown area, and their tacos are no exception.
The Taco Truck, which is steak, cilantro, onions, lime and cotija cheese on a flour tortilla, is great when you want authentic Mexican dishes, great drinks, and a slightly calmer atmosphere than someplace like Rum House, with less of a wait, too. Three tacos for less than $10 isn't half bad either.
So when your scouring the city of New Orleans for tacos, whether on a budget or in a hurry or accompanied with a great drink or your feeling adventurous and want to try something new, your choices are far from limited.
About the Writer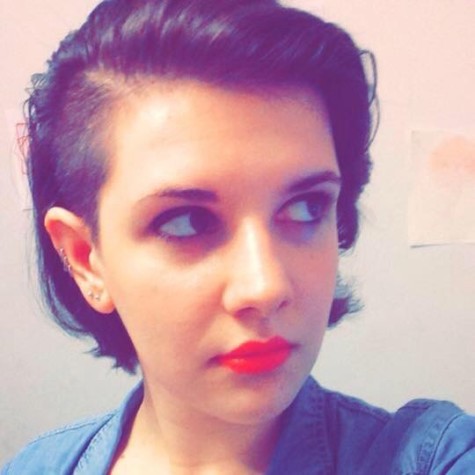 Mary Graci, Editor-in-Chief
Mary is a mass communication senior with a focus in journalism and a minor in classical studies. Before becoming the Editor-in-Chief, Mary worked as Life...