Survivors Take Back the Night at Loyola
Hang on for a minute...we're trying to find some more stories you might like.
The Loyola community is preparing for Take Back the Night, an annual event which calls awareness to sexual violence against women by publicly recognizing and empowering victims.
On Oct. 29 at 6 p.m., Loyola will join the Tulane and Dillard communities to host a candle-lit vigil for the Crescent City's Take Back the Night. The ceremony will begin on the Marquette lawn on Loyola's main campus, where a survivor of sexual assault will give a keynote speech.
Participants will march down St. Charles Avenue to Tulane's campus. At Tulane's Lavin-Bernick Center, there will be an open mic portion of the event, where anyone is welcome to share personal stories and experiences with sexual violence.
According to Patricia Boyett, director of Loyola's Women's Resource Center, Take Back the Night is an important event pertaining to women who have been victims of sexual violence.
"Take Back the Night gives victims a voice, honors their courage in joining the resistance and empowers them to help others," Boyett said.
Take Back the Night protests began in the 1970s after women became victims of a series of violent crimes. Many campuses, including Loyola, focus on the month of October to raise awareness about violence against women. In addition to sexual assault against women, Take Back the Night also aims to raise awareness about violence against LGBT communities.
Olivia Diaz, biology pre-health junior, said she is excited to attend the event for the third time. This year, she is the Loyola University Community Action Program representative for the Take Back the Night planning committee.
"Take Back the Night allows victims to speak out about their experiences without having to defend themselves from the doubt or victim blaming that is usually included in conversations about sexual assault," Diaz said.
Asia Wong, Loyola staff counselor, is a co-chair of the Take Back the Night committee this year. She said she is looking forward to being a part of the event.
"We are building collaboration with the community groups involved in Take Back the Night, creating an inclusive event that reaches beyond our campus to raise awareness of sexual violence and support survivors everywhere," Wong said.
Boyett said Take Back the Night is especially important because it is in compliance with the values highlighted at Loyola.
"The march demonstrates the deep commitment to social justice that is at the heart of Loyola's mission and emphasizes the power of a moral community to foster great changes," Boyett said.

About the Writer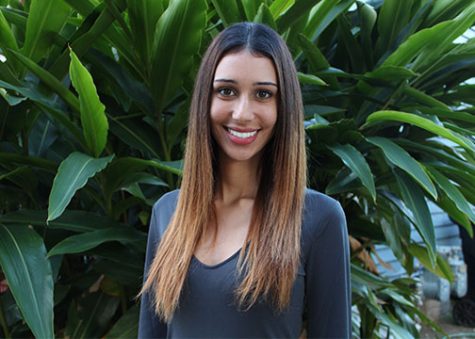 Haley Pegg, Senior Staff Writer
Haley Pegg is finishing up her final few credits at Loyola as a part-time journalism and marketing senior. Spring 2017 will be her second semester serving...