#SAYHERNAME panel draws in a large audience
Janae Torrence
October 27, 2015
Hang on for a minute...we're trying to find some more stories you might like.
Several Loyola organizations came together last Wednesday night to #SayHerName in Nunemaker Auditorium to answer the question of why African American women invisible in the struggle against police brutality.
The forum was presented by the Women's Resource Center, the African and African American Studies Committee, and the Black Student Union in partnership with the National Association of Colored Women's Club.
Armani Eady, Living Our Vision Everyday president, and Shawn Kelly, Black Student Union co-president, moderated the panel which included Trimiko Melancon, Alex Mikulich, Sawyer Joseph and Lieutenant Angela Honora.
Alexandria Johnson, religious studies freshman, felt that the mix of perspectives on the panel helped drive the discussion.
"I liked that there was a police officer, a professor and a student on the panel. It was cool to hear their different views," Johnson said.
Dayna Lynch-Hodge, vice president of the LOVE Chapter of the National Association of Colored Women's Club, said that she felt that #SayHerName was an important event because it gives a voice to the unheard: African American women. She said that black women face gender and racial discrimination and should be better incorporated into the Black Lives Matter movement.
"#SayHerName has to be more than a hashtag. Seeing a panel like this is a step in the right direction to mobilize this movement further. Black women should not have to die to be found important," Lynch-Hodge said.
Hashtag activism was a topic that had audience members wondering how they could do more than tweet a hashtag to show support to the movement.
Tashjai Saunders, management junior, attended the panel and agreed that more needed to be done for a change to be made. She said students need to be the change in the world that they want to see to truly make a difference.
"The #SayHerName forum made me realize that silence, not ignorance, is bliss. In order for change to happen, we must get involved," Saunders said.

About the Photographer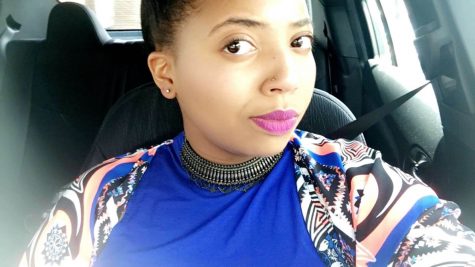 Chasity Pugh, Social Media Producer for Facebook and Instagram
Chasity is a mass communication major with a concentration in journalism and minor in African American studies. Prior to serving as Social Media Producer for...