Students take a stand against sexual assault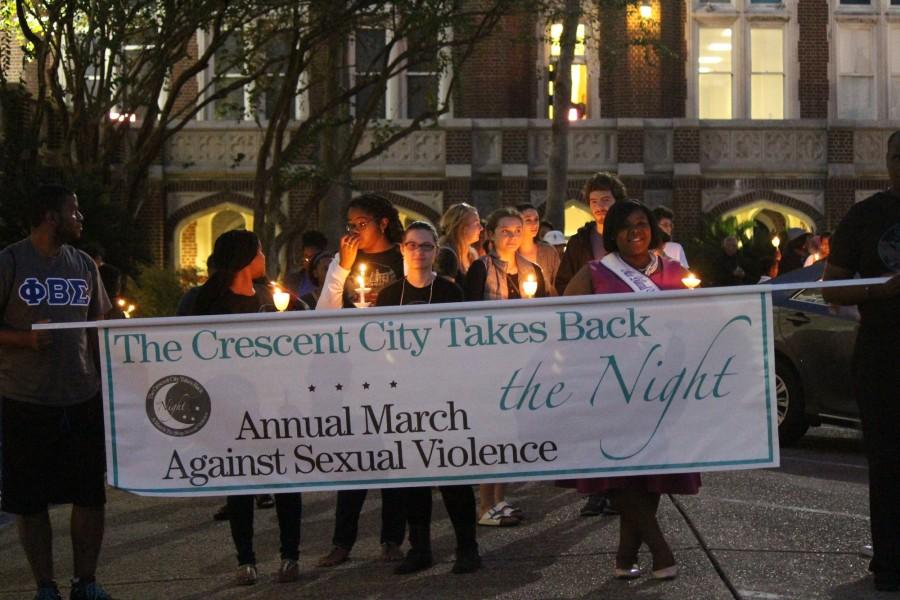 Kristen Stewart
November 11, 2015
Loyola and the surrounding universities commemorated Take Back the Night on Thursday, October 29.
The ceremony began at the front of Loyola's campus with numerous speakers during Loyola's Horseshoe Ceremonies, Erin Shapiro gave the opening remarks and Ed Vacek, S.J. blessed the crowd with statements of purpose prior to the keynote address.
Sequoa La Joy, the keynote speaker, addressed the crowd detailing her experience with sexual assault. The crowd was then given candles to light in honor of sexual assault victims. Students, faculty and the community then proceeded to march down St. Charles Avenue and Broadway to end at Tulane's campus.
During the march, students chanted the words "yes means yes and no means no." Other phrases such as "break the silence, end the violence" were also chanted throughout the night.
The night continued at Tulane's Lavin-Bernick center where anyone was able to take the mic and share their stories on sexual assault.
The 24th anniversary of Take Back the Night was recognized with week-long events that promoted awareness on sexual assault.