College-bound athletes reflect on recruiting process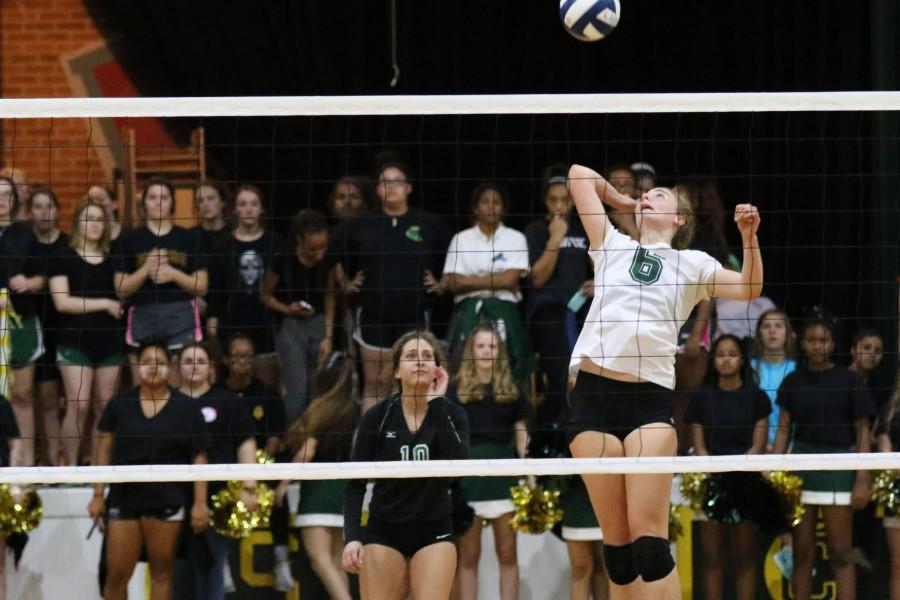 For Greg Pittman, he never saw an end in sight. Football was what he knew.
Pittman, senior at Southern University in Baton Rouge, is the place kicker for the school's football team. Pittman is one of over 19,000 student-athletes every year who attend 1,000 NCAA universities nationwide on athletic scholarships.
Pittman first caught wind of the possibility of playing college football as a freshman at Ben Franklin High School in New Orleans,
"I remember my freshman year, our head coach at Ben Franklin, coach Tank, pulled me aside one day before practice. We took a walk and he said 'You know, you're going to go play college football,'" Pittman said.
It was not until the end of his junior year and beginning of his senior year when the possibility became real. When the University of Southern Mississippi, Grambling University, Southern University and Nicholls State University invited him to campus to see their football programs, things really set in for Pittman.
"That's when I knew it was serious with those schools because, you know, if they're willing to take the time out to meet me in person and to get me on campus and really get me to look around, I felt like that was the first step in them wanting me and not just showing the general interest that everyone gets paid to show," Pittman said.
Like Pitman, Allison Olsonoski, a senior volleyball player at Ben Franklin High School, is poised to make one of the biggest decisions of her life.
Olsonosk began to receive letters from universities across the nation beginning at the end of her junior year.
However, the school she decided on did not send her any mail. They never called her. She just showed up.
Olsonoski, after turning down scholarship offers from other schools, verbally committed to play volleyball at Villanova University in 2016.
There are many factors that influence how a student-athlete picks a school. For Olsonoski, the financial benefits of attending college on an athletic scholarship were one deciding factor in her commitment to Villanova, as well as the personal connections with coaches.
"I didn't want to be a huge financial burden on my family. This is the greatest opportunity ever. I mean, being offered these full rides, scholarships to play the sport that I love. Why not take advantage of it," Olsonoski said.
For both Pittman and Olsonoski, personal touches and connections were major deciding factors.
"It's sort of important as a student-athlete to go where you're loved and wanted, where you're not just another name, where you're not just another body. Not only can you contribute on the field, you can contribute and strive in the classroom and in society because you're wanted there," Pittman said.
The personal touch is especially important for Olsonoski, who is leaving New Orleans for the first time by herself.
"New Orleans is the only place I've been my entire life. I've never been away from home for more than a week without seeing my dad or my brother and so it's going to be a huge change going to Philadelphia," Olsonoski said.
The coaches face their own set of challenges when it comes to recruiting.
Coach Stacy Hollwell, the head coach of Loyola New Orleans' men's basketball team, fields a lot of questions from potential recruits and their families.
"'Will my son play? Who is he playing behind?' There are a lot of different questions we get. 'What dining options are there? How many study hall hours a week?' We end up, in a lot of cases, being parents away from parents. We are responsible for a lot of aspects of their lives that most people don't really see," Hollwell said.
The high school to college jump is a big change for most freshmen. Stepping up to the collegiate level comes with its own set of challenges in academic and athletic workload.
"At least initially, the structure is a little bit of a challenge for them. Some of the guys come in and get it right away, but not all of them. As a coach, that's your job to work out and hopefully it works right for everybody," Hollwell said.
For Pittman, who is studying history, the student part of student-athlete has been a difficult adjustment, even after four years.
"Managing schoolwork is a lot harder than managing the work required to put in on the field," Pittman said. "You have to find time when you aren't in the field house or taking a nap because rest is second on the priority list. The time doesn't come often, but when it does, you really have to take hold of it and put in quality work studying," Pittman said.
Despite these challenges, Olsonoski is very excited about the future that awaits her at Villanova.
"I'm going to be competing every day that I'm there. At the same time, I'm going to get to be a better volleyball player the whole time that I'm there," Olsonoski said. "I'm looking forward to it without a doubt. I'm looking forward to the challenges. I'm looking forward to another environment of camaraderie, of competition."
About the Writer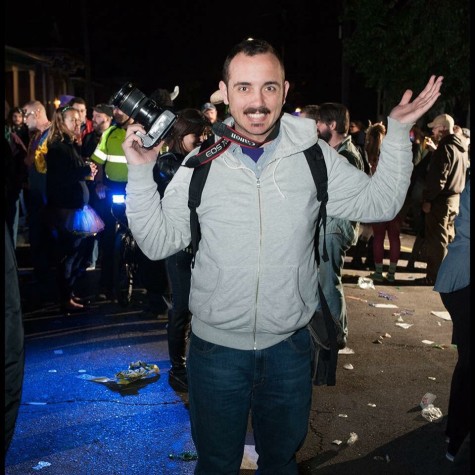 Zach Brien, Senior Staff Photographer
Zach is a mass communication senior with a focus in journalism and a minor in New Orleans studies. Previously, he has served as a staff photographer, assistant...