Wildes responds to 'no confidence'
After the university senate's vote of "no confidence" in the Rev. Kevin Wildes, SJ, university president, and the Board of Trustees' statement of confidence in him, Wildes spoke with The Maroon in an exclusive interview, his first public comment on the vote.
Wildes emphasized the efforts he has already made to improve relations with students, faculty and the Board of Trustees, including working with Black Student Union and the Living Our Vision Everyday chapter of the National Association of Colored Women's Clubs to find a new chief diversity officer and leaving his door in Carrollton Hall open to students. He also hopes to bring faculty members to the March meeting of the Board of Trustees to improve relations between the two groups.
How do you feel about the vote of "no confidence?"
There's two levels where I would respond: one is a personal level, and of course I'm disappointed, you know. As I will often say to people when they work with me, you know, I've always been the A student, and I've worked throughout all my life and I've succeeded, but this is like I got a bad grade on a test. That's an analogy. I don't want to trivialize in any way; I take it very seriously. We're going through, as is higher education in general, some really challenging times. We're beyond the Katrina piece; it's the economic collapse in '08 that really has hurt higher education. … So, on the one hand, you can do nothing, which I don't think is a choice because I love this place. I see my job; I hold it in trust. There will be somebody in this chair—there have been many people before me and there will be many people after me, and I just, I want to make sure that the trust gets passed on, so that there will be many people sitting in this spot. … Personally, I'm disappointed, but we have tough things to do; we're not alone in this, as I said, the national landscape for higher education is improving, but it's been hard.
Do you plan to make any immediate changes because of the vote?
I'm going to keep doing a lot of what I've been doing, but I will make conscious effort to be more intentional, to be more obvious and present on campus.
If I could design my world, I would teach an undergraduate class twice a week, but because of my schedule, I'm going to D.C. for example the second half of this week.
One of the other challenges is what you don't see, that about 50% of my time or more … is about fundraising. And some of that is here. We've gotten some significant gifts from locally, but a lot of it is elsewhere, and so I spend more time with the TSA than I care to [laughs].
We haven't done any sort of comprehensive [fundraising] campaign in almost 20 years, which for a private university is ridiculous, frankly. … I think people aren't used to a president who's traveling for fundraising reasons, so … just because we do not have a rich tradition of fundraising, I think it's a new adjustment for people, the fact that I'm on the road as much as I am.
Do you have any concrete ideas for being more visible on campus?
The other night I was at the basketball game. Coming from Philadelphia, I love basketball, so that's an easy way. I think once in a while trying to have lunch in the OR, things like that. And I'm going to continue teaching, you know. God help the poor people who have to sit through it! [laughs]
What do you think of the Board of Trustees' statement of support after the vote?
I did not ask them to do this; they just did it, so I think they just wanted to be very clear that they support where we are, what we're doing, and where we're going.
There could be a conception now of "the Board and president vs. the faculty." How would you address that?
My job is both to lead the board and to lead the faculty and staff and students toward where we want to be, toward our university goals and things like that … So it's not an us-them. And in fact, a number of the board members feel that way; a number of the faculty members feel that way. There were a number of faculty members who spoke very positively both of and to John [Finan, chairperson of the Board of Trustees] and to Barry [LeBlanc, vice chairperson]. So it's one of these things where we have to realize we're all in this together, and how we do this is important for the success of Loyola, not me.
About the Contributor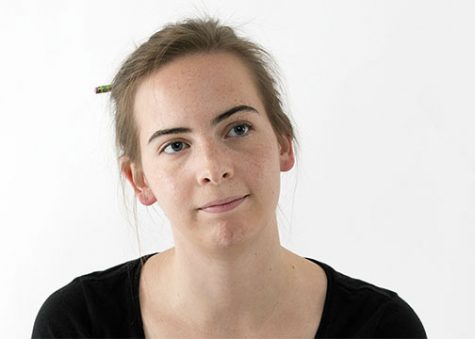 Colleen Dulle, Religion Editor
Colleen is a French and mass communication double-major with a concentration in journalism, minoring in Catholic studies and medieval studies.  Before...