Medieval saint's vision of creation to be a planetarium show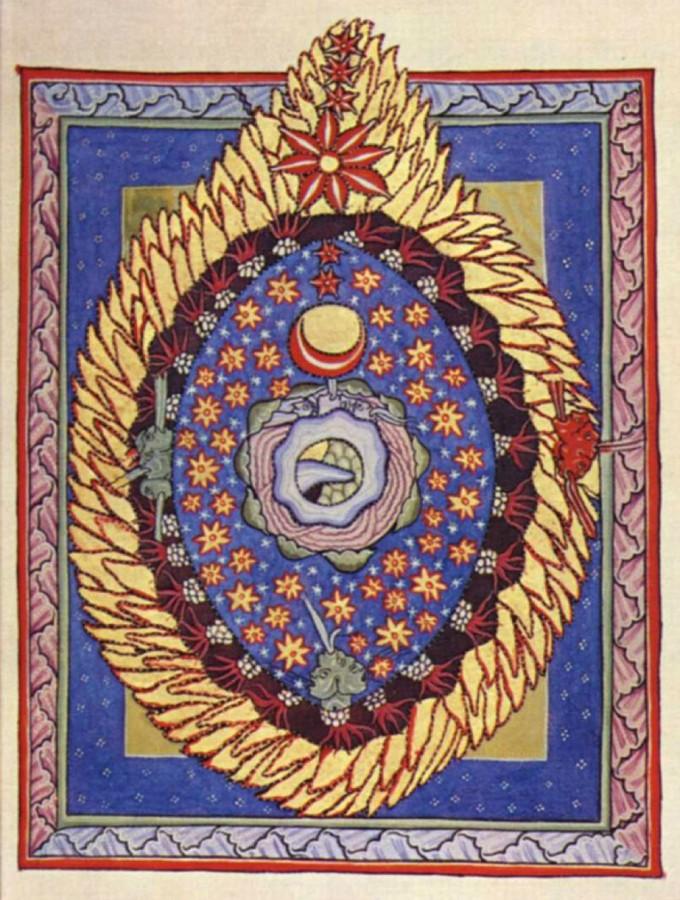 A 12th century female Christian mystic and interdisciplinary artist will have her model for the universe's birth come to life in new dimensions and form through an interactive planetarium show.
The inaugural Callais Lecture series on the Catholic intellectual tradition took place Monday, April 4 and featured a workshop on the current development of a planetarium show centered on medieval figure St. Hildegard von Bingen's cosmic egg, which is her personal, Christian version of the birth of the universe, inspired by visions.
Margot Fassler, professor of music and liturgy and director of the program in Sacred Music at the University of Norte Dame, presented Hildegard's illustrated work "Scivias" and the current state of the digital and 3D, fully interactive, cosmic egg that her and her colleagues are working on that combines art, music, science, and theology, just as Hildegard did.
The Callais lecture series comes as a gift from the Callais family to further the opportunities for Catholic education on campus, according to John Sebastian, vice president for mission and ministry.
"One of the things that I've been really interested in since I came into the office is how as a university we can take more time to explore this 2000 year old, very rich, intellectual tradition and the Catholic imagination in a way that's engaged over time with these great questions about the universe, about the nature of God, about our existence," Sebastian said.
Justin Callais, economics sophomore and the first of his family to attend Loyola, said his grandmother Gloria Callais started working on the lecture series about a year ago and got in touch with alumni relations to sponsor the talk. He said she wanted to bring some Catholic rooting back to Loyola.
"I feel like too often we ignore that it is a Catholic school," Callais said.
Sebastian said he helped pick Fassler as a speaker because they're both medievalists and he'd seen an earlier version of her planetarium project last year at Norte Dame and thought it would be a good subject to inform people of.
Fassler said that her team's goal is to to synthesize Hildegard's view of science, theology, art and music and to present them in a way for today.
"I think that all of her illuminations were used for teaching," Fassler said. "The benefit was that if you looked at an image like that over time you can meditate to it and think about its different proponents and how they interact with
each other."
Treating her visions and the writings of her visions of as canonical scripture, Hildegard constructed "Scivias," which illustrates the birth of the universe and includes symbols for the church, God, the divine trinity, angels and saints into her cosmic structure.
"I've never seen someone use that many aspects in a piece before," Callais said.
Fassler demonstrated a 10 minute preview of the planetarium show that goes up to the fourth day of creation and adapts Hildegard's work through a moving, 3D landscape that also features her music. Fassler said viewers will be able to take a trip around and inside the cosmic egg, and she hopes that they also takeaway Hildegard's music, as she is the first composer from the Middle Ages with fully
attributed music.
"She has these extraordinary drawings that are very unusual, and they relate to her music and understanding of the cosmos," Fassler said.
The planetarium is planned to be completed in the next six months, and the finished version will be about 50 minutes long with options to fully zoom anywhere.
"I think she would of have wanted us to do this," Fassler said.
About the Contributors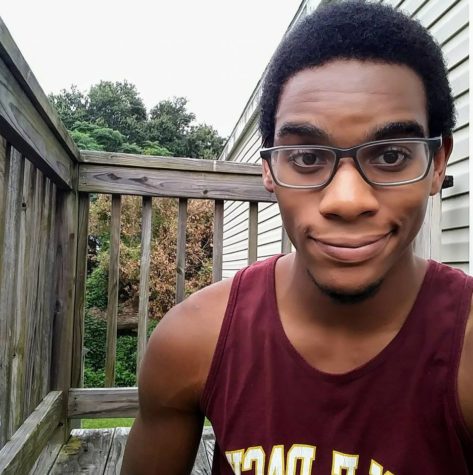 Jamal Melancon, Senior Staff Writer
Jamal is a mass communication senior with a focus in journalism. Before serving on The Maroon as the Senior Staff Writer, Jamal worked as the Worldview...