Webinar discusses Pope Francis seeing mercy and encounter as teaching tools
In Pope Benedict XVI's tenure and before, leadership of the Catholic church placed priority on the rules, but now Pope Francis is taking a pastoral approach, according to Roberts.
The Catholic church is experiencing a surge of change through Pope Francis leading communities with a less rule-oriented framework for one focused on journey and encounter. Pope Francis has shifted the tone in his papacy through demonstrating his view of teaching and the responsibility of the community.
He is presenting a different way to lead the community, according to Roberts.
"There was a very high premium, if you will, based on the rules or the law," Roberts said.
But change is a constant, as Roberts pointed out in his webinar. With the release of Pope Francis' "Amerois Latitia," a document serving as his post-synodal apostolic exhortation, on April 8, Roberts commented on the impact of the Pope's document in media during his presentation.
"There was an explosion of stories and commentary," Roberts said.
There is a difference in the treating of members from other religions shown from Pope Francis. Roberts read from the "Amerois Latita" during the webinar.
"We have been called to form consciousnesses, not to replace them," Pope Francis said.
Pope Francis' theology reflects one of encounter, according to Roberts.
"I think he's far more accepting of people's life before he hits them over the head with a rulebook,"
Roberts said.
This willingness to accept people as they come is enveloped in Pope Francis'emphasis for mercy and how it should be distributed to all those in a journey.
"His whole notion of being in holiness is a journey," Roberts said.
Thomas Ryan, Director of Loyola Institute of Ministry, hosted the webinar and agreed that the church has become less rule-oriented.
"Faith is also about the church," Ryan said.
In commenting on the title of Roberts webinar, "From Certainty to Faith: A Modern Catholic Journey," Ryan said he thinks that Roberts sees this theme as reflecting the journey of the church in the last 50 or 60 years.
"That faith is more complex than certainty," Ryan said.
Roberts explained that Pope Francis' experience with the misery villages or slums in Buenos Aires may have developed his theology of encounter and approach as a leader.
"If that's your lens you begin to realize in order to accompany people you can't be hitting them over the head with the law book all the time," Roberts said.
About the Writer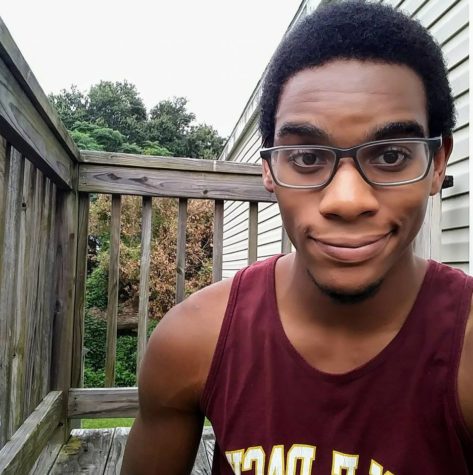 Jamal Melancon, Senior Staff Writer
Jamal is a mass communication senior with a focus in journalism. Before serving on The Maroon as the Senior Staff Writer, Jamal worked as the Worldview...