Heroin and other drugs may soon kill more than murder in New Orleans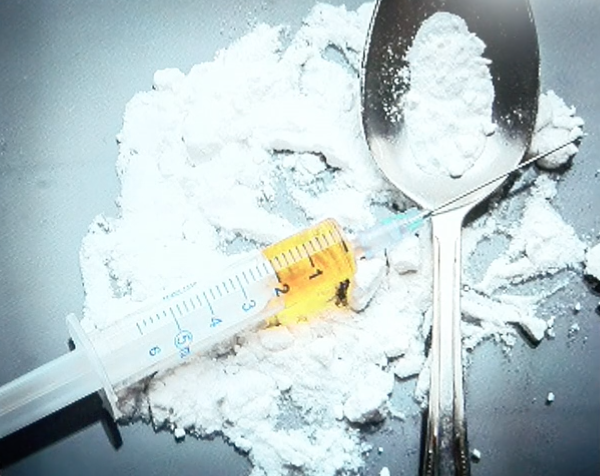 In a city with one of the nation's highest murder rates, a new, more deadly killer is emerging – heroin.
According to the Orleans Parish coroner, the number of deaths from heroin and other illegal opiates is on track to surpass the murder rate for 2016.
Driving that spike in deaths is the emergence of a much more deadly heroin-like drug called fentanyl. Originally intended as a painkiller, in the past few years, the drug has moved from hospitals to the streets. Drug enforcement officials say that drug networks have figured out how to manufacture fentanyl in clandestine laboratories and factories overseas.
Fentanyl produced illegally is up to 100 times more potent than morphine and 30-50 times more potent than heroin, according to the Drug Enforcement Administration,
Jeffery Rouse, Orleans Parish coroner, said the trend of opiate abuse began with people who got hooked on painkillers. As doctors noticed that people were abusing prescriptions, officials began monitoring the amount of prescriptions a person could legally buy, he said.
After the crackdown, Rouse said he noticed an increase in deaths related to illegally obtained drugs.
In 2015, Orleans Parish saw about 50 die from illegally obtained opiate overdoses. But just since January 2016, Orleans Parish has already witnessed more than 40 deaths.
"It's beginning to radically change the exact opiates that people are putting into themselves and unfortunately dying from," Rouse said.
narcan package from Rachael Espaillat on Vimeo.
The DEA has estimated that a kilogram of heroin on the street can net a profit of $100,000. A single kilogram of fentanyl can net a profit of $1 million.
"You don't need to be an econ major to realize that this is certainly something that the businessmen in the drug distribution game would get a hold of," Rouse said.
The coroner's office has kept a sharp eye for fentanyl in their autopsy screenings. In 2015, 12 people died of fentanyl overdoses. This year alone, 18 people have died with fentanyl in their system.
"If that trend holds, we could be looking at a doubling or even a tripling of the number of illicit opiate deaths," Rouse said.
Rouse said that one of the major problems with abusing fentanyl is that it is less commonly known on the streets than other drugs, such as heroin.
"You hate to say things like this, but at least heroin was a known quantity," Rouse said.