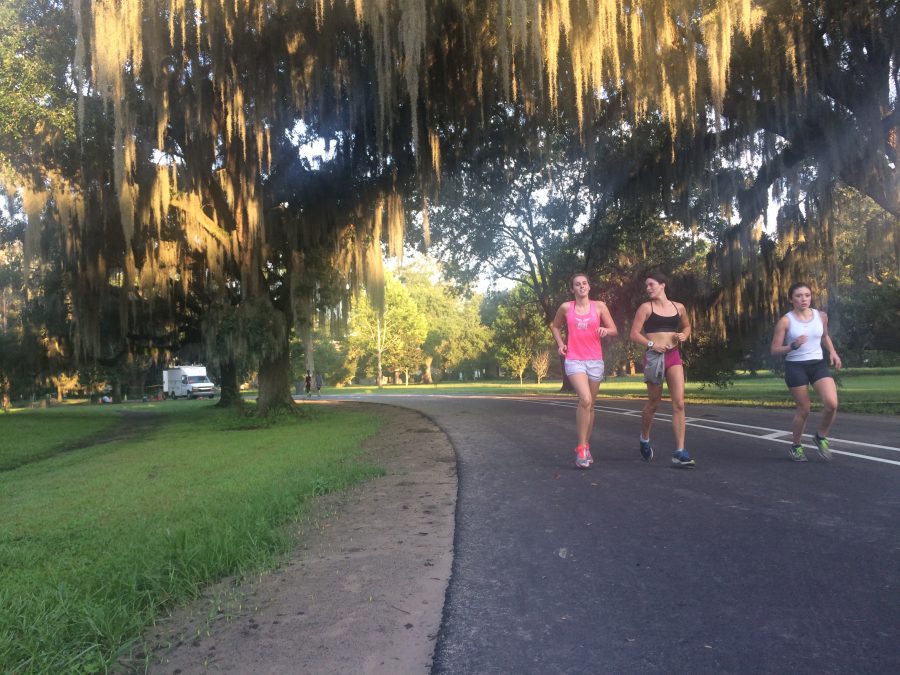 There is a new coach and a new objective for this year's Loyola University Cross Country team as they try to lay the foundation for an elite program.
Between both the men's and women's cross country teams, Loyola University will be fielding a combined 11 athletes for the 2016 season. This lack of depth, however, has not deterred Head Coach Nick Dodson's goals for the future of the program.
"I'm looking for the individual performances because we don't have the depth to look towards a team title realistically, but if we utilize our gifts and the way we've been working, we can go on in a lot of the individual stuff, and that will help build this program, because for years to come I want us to be a national power," said Dodson.
Though fielding a relatively young team, members of the men's program appear to be confident that they will be able to improve upon the success they had last season.
"We have some great new freshmen coming in along with the guys we brought back. Everyone did their summer training over the summer, which isn't always too popular but the work we put in is starting to show in the workouts. I'm certain that we can do better than how we did last year," said Anthony Rizzi, environmental studies sophomore.
Respectively on the women's side, biology junior Alma Guerra-Gonzales is confident in the strides her squad has made collectively in preparation for this season.
"There has definitely been some major improvement from all of us. The team bonding and dedication during training has helped a lot and hopefully that leads to better times for everyone this year," said Guerra-Gonzales.
As far as the new recruits, Dodson stated that he was unable to recruit as deep of a recruiting class as he would've liked, due to the timing of his hiring. However, he appears to be confident in their potential to make significant contributions to the program.
"I was able to get Austin Palmore out of Atlanta on the men's side, and I was able to get Tristin Sanders out of Nevada on the women's side. Those were really the only two incoming freshmen I was able to get considering when I was able to take the job. With those two I really have high expectations, because they're going to be the backbone of building this program," said Dodson.
Though the team's first meet was initially scheduled to be the annual Allstate Sugar Bowl/Loyola Cross Country Festival on Sept. 10, the team will now be kicking off their season at the Xavier Big City Opener in Audubon Park on Aug. 26.
"I think what he's doing for this one is good. Like he said, it has nothing to do with competition, it's just to see where we are," said Rizzi.
Following this crescent city showdown, Coach Dodson and his athletes should get a decent gauge of where they are as they look to put the fear of the WolfPack back in the hearts of every team in the SSAC.