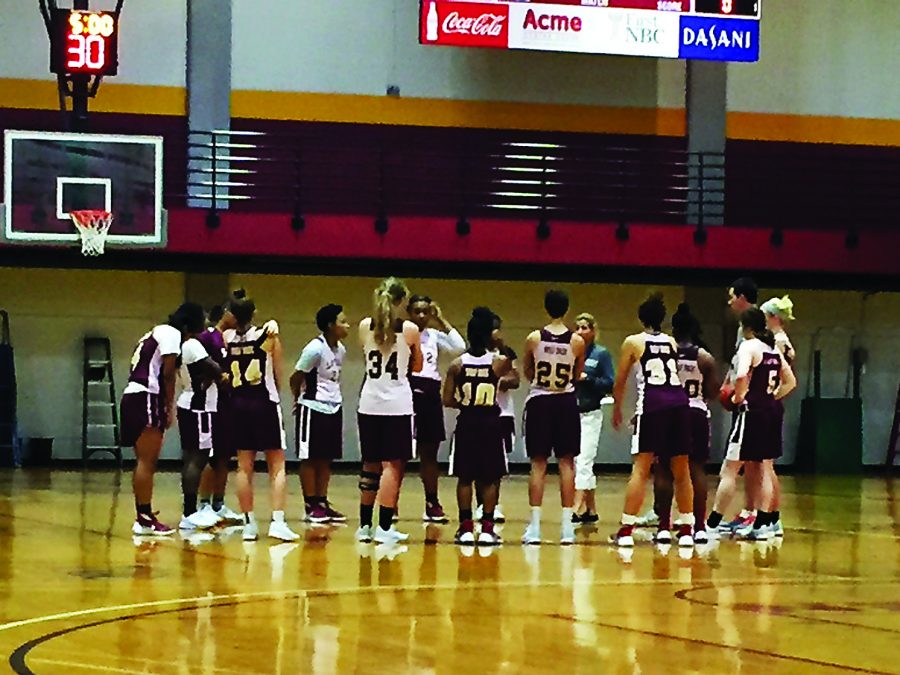 The Loyola University New Orleans women's basketball program has garnered success over the past couple of seasons and this year's team is looking improve even more.
Over the past three seasons, Loyola's women's basketball team has accumulated an overall record of 72-23. Along with this, the program won the Southern States Athletic Conference regular season title during the 2013-2014 season and the conference's tournament championship titles the past two seasons. Yet a national championship has still eluded them.
"We're definitely capable of winning the SSAC title again, we've done it for the past two years. We're definitely capable and I definitely think we could be a contender for the national championship. We definitely could've done that last year, we just have to want it," Meghan Temple, mass communication senior, said.
The team's 2015-2016 season ended in a 57-59 first round loss to the Master's College in the National Association of Intercollegiate Athletics national championship tournament.
"We know we shouldn't have lost. We should've gone further and it was really upsetting but there's nothing that we can do about it now except work hard and get better and once we get back to that spot give it our all and finish better in the end," Temple said.
Point guard Zoie Miller, mass communication junior and the team's leading returning scorer, acknowledged the loss as potentially being valuable towards their desire in making a deeper playoff run this season.
"I think we'll be able to learn a lot from that game that we can use for this year. At nationals everyone is good, everyone is going to bring their best game. It comes down to stuff like who's playing harder, who's executing better from the first play to the last play, who's going to make the last stop on defense," Miller said.
Now heading into her ninth season running Loyola women's basketball program, head coach Kellie Kennedy has set high expectations for this year's team.
"They're high as they always are. I think we have a lot of talent, I think we have a lot of depth, and I think we have five seniors who are great for us. I think if we put it together and we work hard and we stay healthy, a lot of great things can happen this season," Kennedy said.
Miller states that she is in complete agreement with the high expectations that Kennedy sets for her team every year.
"We only lost a few players from last year's team and we have a lot of talent coming back for this year so I expect us to do very well this season," Miller said.
Temple has emphasized that she and the rest of the senior class will attempt to set a different type of tone at practice and in games this year.
"It's going to be way more serious. I think we were too laid back last year and that could've resulted in why we ended up losing in the last five seconds of our national game. We (the seniors) plan on setting a higher standard this year," Temple said.
The Wolf Pack will have their first shot at working towards another national tournament appearance in their season opener on the road against Southeastern Louisiana University on Nov. 3.