Design department hosts second annual design day for local highschool students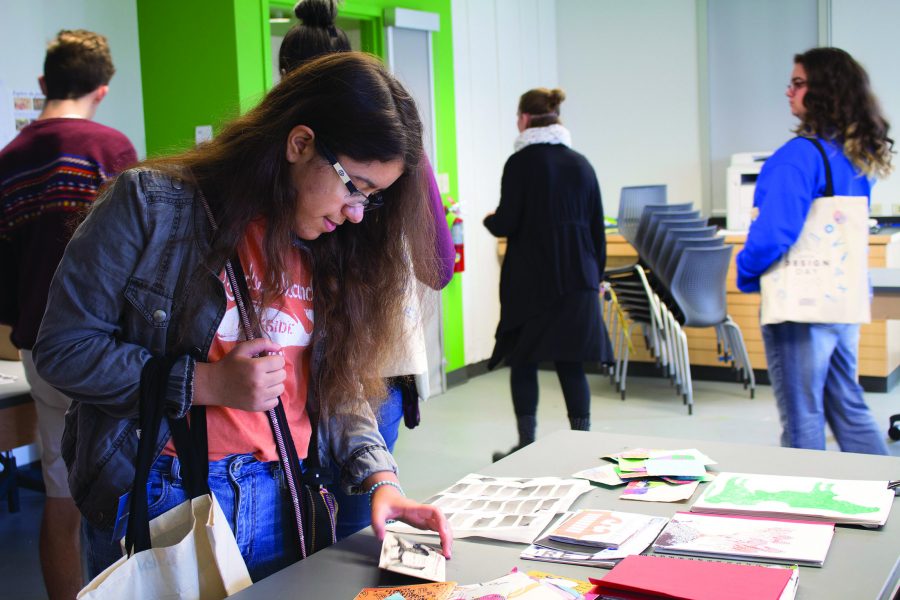 Calvin Ramsay
November 18, 2016
This past Saturday, Nov. 12, Loyola University, the only college offering a degree in design in Louisiana, hosted its second annual Design Day in Monroe Hall. During the day, students from different high schools in New Orleans were able to tour through Monroe Hall and the design department.
High school students attending Loyola's Design Day participated in workshops involving animating a gif, using a 3D printer and fabricating a wooden cup coaster.
"Design Day is a day to teach the city of New Orleans what we do at Loyola and what design is all about," Daniella Marx, head of Loyola's design department and organizer of Design Day, said.
Students and faculty of the university's design department helped make Design Day happen. Presenters from the design department spoke to the high school students about what they teach. Instructors Michale Dalle Molle and Jordan Gurren of GoodWood Build, a design fabrication class, talked about a project their students have been working on that involves designing and constructing a piece of furniture that can benefit Loyola's design department or the university as a whole.
"Once you leave college, you'll have that experience of working with clients to produce something that they are really happy with," Gurren told the students.
At the end of the day, the high school students went home with "swag bags" loaded with all sorts of informational pamphlets concerning all things design, and souvenirs the students created in the workshops they attended.
Marx explained that a major in design means much more than just working for an advertising company.
"A lot of people just think a design major means advertising," Marx said. "(The visiting students') eyes have seen a lot of what design spans, and I think they've all changed their mind on what design is and isn't."
Loyola plans to host a Design Day summer camp this upcoming June for high school students interested in pursuing a career as a designer.