Marclay's 'The Clock' makes southern premiere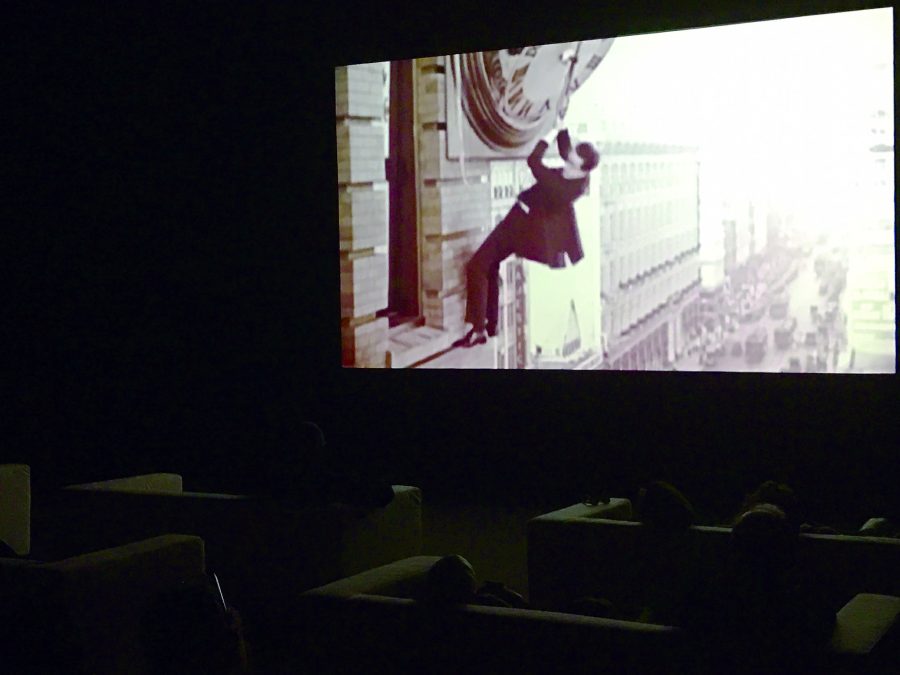 Davis Walden
November 30, 2016
You lose track of time staring at a clock. That is what audience members can expect with Christian Marclay's "The Clock," a 24 hour compilation of film clips that present themselves as a functional clock.
The film took three years to make, according to Emily Wilkerson, curatorial associate of Prospect New Orleans, a citywide celebration of contemporary art. Wilkinson helped organize the screening in New Orleans, which required some construction on the venue.
"We built out the gallery and worked with the Solomon Group to install carpet and all the curtains, and there are two projectors and a great computer system running it," Wilkerson said of the two week long installation.
Viewers enter the exhibit on a first-come, first-serve basis and sit down on the exhibit's couches for as long as they like.
"It's quite a feat," Wilkerson said. "There are people who will sit down for four hours and begin to notice a theme."
Sampling from decades of film, "The Clock" uses the time being shown or said in movies to create a real-time clock. Filmmaker Paul Anton Smith gathered clips by helping Marclay watch movies, Wilkerson said. Smith aided in the installation of the project at the Contemporary Art Museum and ran the technical rehearsals of the screening.
"I love the way it all ties together. I love that it's tied to time," Lanie Dornier, chairwoman of the department of kinesiology at Louisiana Tech University, said. "It draws you in. Once you start watching, you can hardly stop watching it."
"The Clock" will be presented at the Contemporary Art Center until Dec. 4 from 11 a.m. to 5 p.m. and ran on a continuous daylong period on the weekend of Nov. 25. It is free to the public.