James VanDenmark, double bassist, performs at Loyola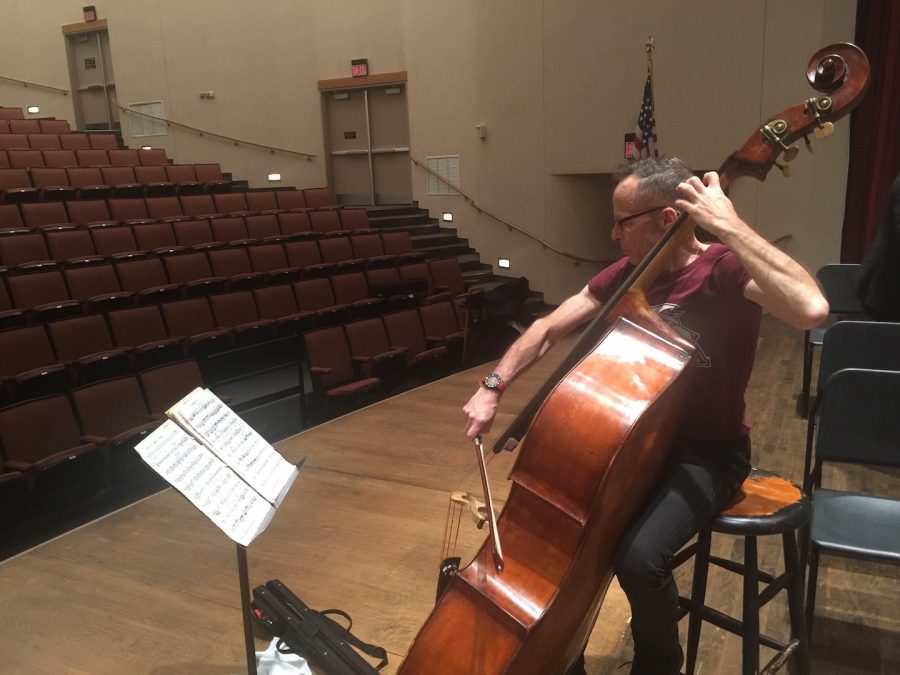 Anna Knapp
December 2, 2016
James VanDemark, double bassist, will perform a unique double bass concerto with Loyola University New Orleans' symphony orchestra on Dec. 3 in Roussel Hall.
Gian Carlo Menotti, the composer of the piece, wrote the piece for VanDemark, which first premiered in 1983 with the New York Philharmonic. The piece has never been recorded before and adds to the rarity of the performance because double bass concertos seldom occur.
According to VanDemark, when Jean Montes, Loyola's orchestra director, asked VanDemark to play the piece he recalled being floored by the request because the piece has not been played in about 20 years.
"No one has asked me to do that in a long time, and I would love to do it," VanDemark said.
Originally from Owatonna, Minnesota, VanDemark began studying music as a young teenager. Since then, he has made several appearances in various concertos, including the New York Philharmonic, St. Paul Chamber Orchestra and Grant Park Symphony. In 1976, he began working as a double bass professor at Rochester, New York's prestigious Eastman School of Music. At 23 years old, this made him the youngest person to hold such a prominent position at a major music school.
"It is wonderful to come here and meet young people who have worked with someone that I like so much," VanDemark said. "I know what [Montes'] philosophy is with working with young performers. It is something I subscribe to very much. Frankly, I feel privileged to participate."
As a professor at Eastman, his own philosophy towards anything in chamber music or playing as a soloist is that we are all in this together.
"I think every concert gives the performer and the teacher, because I'm also a teacher, a certain set of challenges and opportunities and certainly as a performer playing a difficult piece like the Menotti," VanDemark said. "In theory, I know it pretty well. It's always a challenge, and it's always a challenge to put it together with any orchestra that hasn't heard it."
Despite potential challenges, he is optimistic that the audience will come away with a very positive feeling.
"Don't throw vegetables at me, but you will love the orchestra," he said.
Montes sees this performance of Menotti as a unique opportunity.
"I think it's a wonderful piece that should be more popular than it is, because it has a lot of character and displays a serious and jovial and fun aspect of the instrument. We are enthusiastic to work with him since the piece was written for him," Montes said.
Emily Alves, music sophomore and cello student, said she is glad she gets to work with VanDemark because he is so inspiring.
The show is free and open to the public and begins at 7:30 p.m.