Community rallies together in support of those affected by travel ban
Community leaders across New Orleans speak out against President Donald Trump's travel ban and choose instead to stand together and support the nation's diversity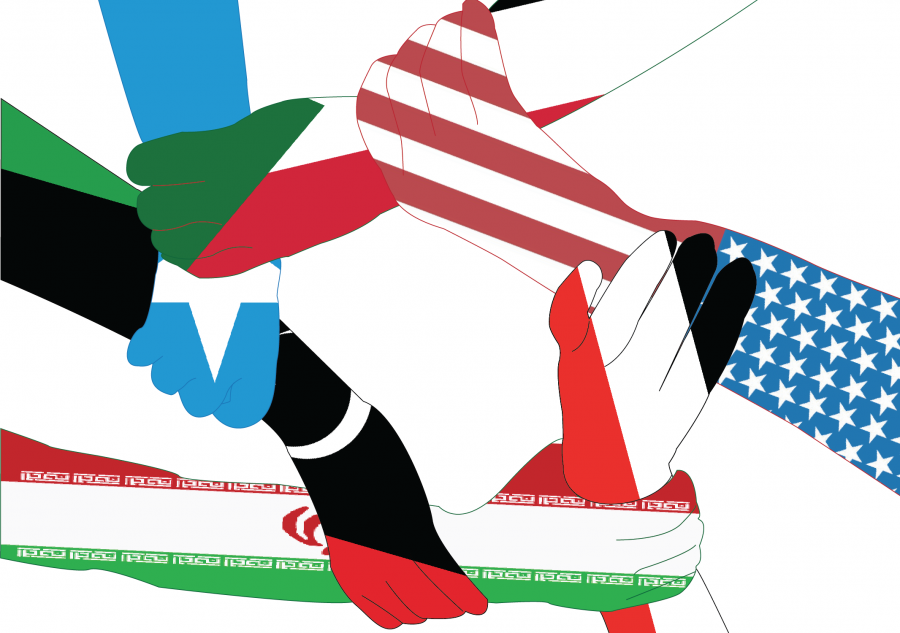 When President Donald Trump released an executive order banning citizens of several Muslim-
majority countries from entering the U.S., Mariarenee Contreras was afraid. Not for herself, but for her best friend, whose religion may have an impact on how she exists in the U.S.
As a result, Contreras, first-year law student at Loyola University College of Law, is one of the many people worldwide protesting the ban.
"I went to the protest for my best friend," Contreras said. "She's from Pakistan, but she is also a Muslim. To me, the idea of her being discriminated just because of her faith is terrible and heartbreaking when she is the most loving and giving person I know. I know she is not from any of the countries listed, but if I knew I could not see her because of an inhumane act, it would simply devastate me."
As of right now, President Trump's executive order bars those who are from Iraq, Syria, Sudan, Iran, Somalia, Libya and Yemen from entering the country for the next 90 days and suspends all refugee admission for the next 120 days.
The Rev. Kevin Wildes, S.J., university president, released a statement to the Loyola community in response to the executive order. He emphasized that Trump's order affected everyone in the Loyola community, regardless of their religious affiliation or country of origin.
"Although only a few in our community have been directly
impacted, this order is something that affects us all to our core. Not only is the turning away of refugees in direct conflict with our Catholic, Jesuit values, but it also is contrary to our American ideals and constitutional rights as a free country," Wildes said in the statement.
Wildes continued that based on our values as an institution, the Loyola community must not be silent.
"Loyola University New Orleans takes pride in our commitment to social responsibility and stands beside our community of faculty and students. We are a nation built by immigrants, and it is our duty as Christians to welcome refugees to America," Wildes said in the statement.
Shortly after the release of the executive order, the Loyola community rallied
together to assist those in need of aid.
Members of the Jesuit Social Research Institute have reached out to Loyola students for the Congress of Day Laborers to ask for volunteers to accompany immigrants on orders of supervision to their Immigration and Customs Enforcement appointments.
Professors at the Loyola Law Clinic have offered to help any student, staff or faculty member affected by the order.
Outside of Loyola's community, the citizens of New Orleans have not accepted the executive order easily.
Protests began in New Orleans on Sunday, Jan. 29. On Monday, Jan 30., the New Orleans Palestinian Solidarity Committee held a news conference in front of New Orleans City Hall for citizens and city officials to discuss their fears and show support for those affected by the order.
Mayor Mitch Landrieu also spoke out in a press release, calling Trump's executive order "un-American and un-Christian."
"New Orleans will remain a welcoming city because we know that our diversity is a strength. We also know all too well what it feels like to seek shelter and refuge in a place that is not your home," Landrieu said in the statement.
Landrieu said that history shows what happens when specific groups are targeted and discriminated against and hopes that the U.S. will learn from the past.
"Some of the darkest times in our nation's history were when immigrants, minorities, refugees or the most vulnerable among us were discriminated against by our government. History will judge this as one of those times if we do not act. I hope that President Trump will
reconsider his decision. America
deserves better," Landrieu said in the release.
For Contreras, she said she knows that the battle has only just begun and looks forward to using her legal education to help advocate for people like her best friend.
"For law students, it is our time to get as much knowledge as we can because we are responsible for the legal future of our country," Contreras said. "This is the time that
lawyers and anyone in the legal profession has to push forward despite the obstacles that are being thrown. It's a start that she blocked the executive order, but it is not enough. These are the lives of the children, mothers and fathers on the line that deserve a chance to live."
Alliciyia George contributed to this report.
About the Contributors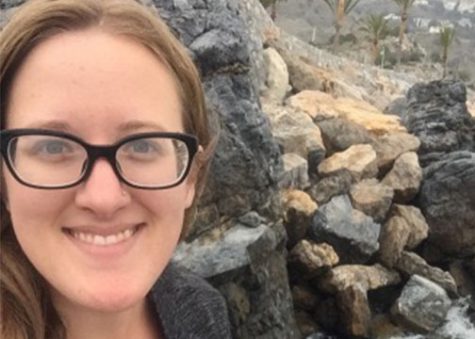 Jessica Molina, News Editor
Jessica is a mass communication senior with a concentration in public relations and a double major in Spanish language and culture. After working as a...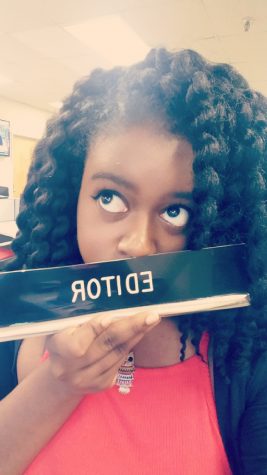 Starlight Williams, Editor-in-chief
Starlight is mass communication senior with a focus in journalism and a minor in legal studies. After serving as Assistant Life and Times Editor, Life...