Commuters are watching out for new traffic cameras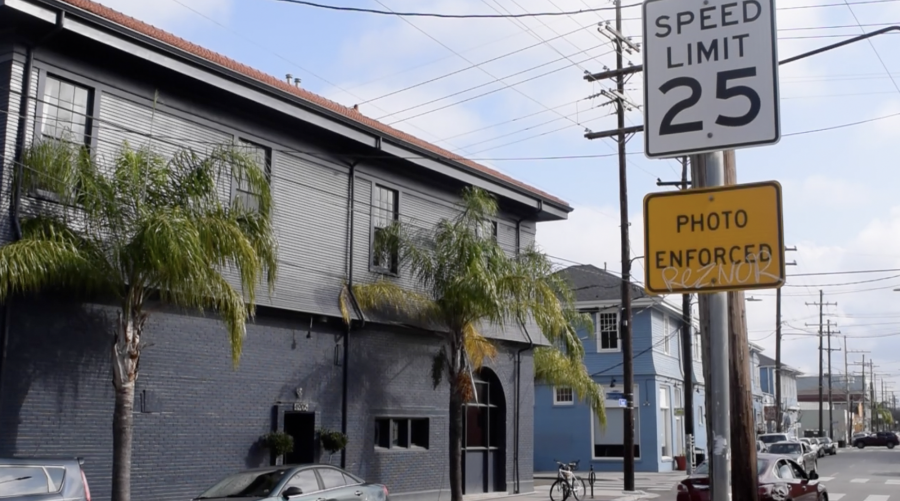 Tristan Emmons
February 5, 2017
New Orleans installed 55 new safety traffic cameras in school zones and neighborhoods in response to locals request, according to the Department of Public Works.
The Traffic Camera Safety Program will "deter red light violations, reduce speeding violations, increase traffic situational awareness and reduce collision severity."
Enrique Nicasio, graphic design senior, said he is kind of scared of the new traffic cameras, because they are very sensitive.
"If you're even near the line, not past it, it still flashes," Nicasio said.
Nicasio is referring to the physical line on the road which denotes how far one can legally approach a stoplight.
Because the traffic cameras may have a tendency to prematurely take the picture, Nicasio argues that having a police officer at a red light instead of a camera would be more beneficial.
"It would be good to have a person there if something happened to a student," Nicasio said. "If a cop was there not only looking for light [breakers], but actually there to help people. It's a win-win."
The traffic cameras first rolled out on Jan. 9 and are only sending out warnings and not tickets until Feb. 9
Nicasio believes that the resources expended on monitoring red lights and intersections would be better re-purposed as safety enforcers for school zones. The cameras could provide an additional sense of security for students in and around school zones.
According to the Department of Public Works, the 55 new traffic cameras include 45 permanently fixed traffic cameras as well as 10 mobile traffic camera units, all equipped with sensory detectors. All of the cameras are speed traps, where some are also either red light zone, or school zone enforcers.
The Department of Public Works also informs only 21 of the 134 schools in New Orleans are monitored by these cameras.
A continuous issue with these traffic cameras is its slow method of sending a driver a ticket, and its lack of informing the driver they broke a law as they're breaking it.
A traffic camera ticket can take weeks or even months to arrive at its respective, doorstep, according to the DMV.
The location of a traffic camera is determined by requests from the community, usually because of speeding and reckless driving as well as input from the New Orleans Police Department Traffic Enforcement.
A traffic camera ticket can cost anywhere between $75 and $235 depending on the severity by which the speed limit was broken.