Maroon Minute for February 9, 2017
Hang on for a minute...we're trying to find some more stories you might like.
TORNADO UPDATE
THE TORNADO WHICH TOUCHED DOWN IN NEW ORLEANS EAST ON TUESDAY, WAS OFFICIALLY CLASSIFIED AS AN AN EF-3 BY THE NATIONAL WEATHER SERVICE. WIND SPEEDS REACHED 165 MILES PER HOUR. ACCORDING TO NOLA.COM, IT IS THE STRONGEST TORNADO REPORTED IN THE CITY SINCE RECORD KEEPING BEGAN IN 1950.
SESSIONS CONFIRMED AS ATTORNEY GENERAL 
YESTERDAY THE SENATE CONFIRMED JEFF SESSIONS AS ATTORNEY GENERAL 52 TO 47. THE CONFIRMATION FOLLOWED A BITTER FIGHT BETWEEN DEMOCRATS AND REPUBLICANS IN WHICH REPUBLICANS BARRED SENATOR ELIZABETH WARREN FROM SPEAKING ON THE FLOOR AFTER SHE READ A LETTER BY CORETTA SCOTT KING, WHICH HIGHLIGHTED SESSION'S HISTORY WITH RACE ISSUES. REPUBLICAN MAJORITY LEADER MITCH MCCONNEL COMMENTED ON THE SILENCING OF WARREN, SAYING "SHE WAS WARNED; SHE WAS GIVEN AN EXPLANATION, NEVERTHELESS, SHE PERSISTED."
NEW ORLEANS ALL STAR JAM
TONIGHT AT 7:30, THE 2ND ANNUAL NEW ORLEANS ALL STAR JAM WILL BE IN NUNEMAKER AUDITORIUM. THE IMPROVISATIONAL MUSICAL PERFORMANCE WILL FEATURE TROMBONIST DELFEAYO MARSELLIS, SAXOPHONIST TONY DAGRADI, AND MORE ACCLAIMED JAZZ MUSICIANS. THE EVENT IS FREE FOR LOYOLA STUDENTS.

About the Writer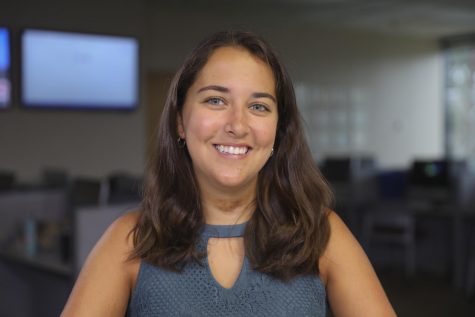 Erin Snodgrass, Editor-in-Chief
Erin Snodgrass, mass communication senior, is excited to be serving as Editor-in-Chief of the Loyola Maroon this semester. She has previously worked as...