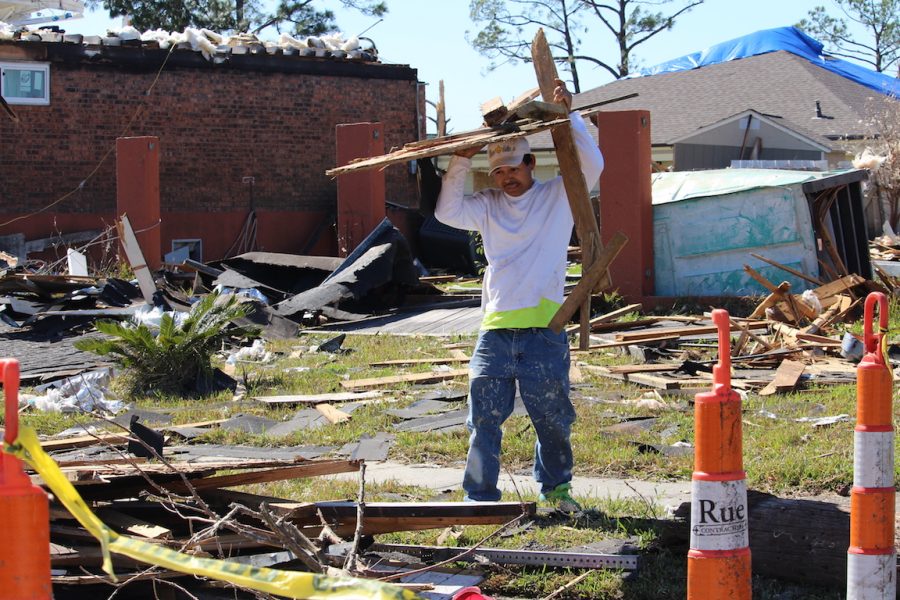 Starlight Williams
Updated: Feb 14, 2017
From local high schools to churches, the New Orleans community has come together to help the people affected by the tornadoes that struck New Orleans East and surrounding southeast Louisiana area last Tuesday.
While less than 40 people were injured during the storm, Mayor Mitch Landrieu said in a press release that nearly 5,000 homes were damaged. Also that as of today, nearly 600 homes are without power.
As a result, the city had decided to wave building permit fees for reconstruction of homes that were damaged in the tornado.
On Feb. 13, President Donald Trump issued a federal disaster declaration for Orleans Parish. People affected by the storm will now be able to use FEMA funding, and representatives will be set up at the New Orleans East Library to help tornado victims with their FEMA applications.
Individuals interested in donating funds and items, or volunteering, should contact The Greater New Orleans Foundation, or the United Way of Southeast Louisiana.
Landrieu said that the city hopes to have all tornado debris removed within the end of the month.