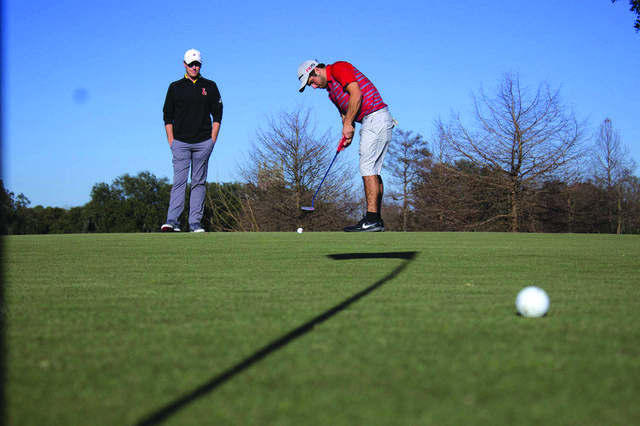 Osama Ayyad
In the first day of play on Sunday, the Loyola men's and women's golf teams both finished in sixth place.
Despite heavy winds on the course, the Wolf Pack was still able to shine.
The men's team tied for sixth place after the first day of play.
Philip Nijoka, sophomore, finished with individual scores of 75 and 79 in two rounds of play.
Ryan Hicks, sophomore, finished in 26th place and Jose Perez, sophomore, placed right behind him in the 27th spot.
The women's team finished the day in sixth place overall.
Julchen Narwark, senior, had the highest spot on the team as she tied for second place.
Megan Keck, senior, tied for the 28th spot and Ashley Rodgers, sophomore, shared the 31st spot.
Monday's play was delayed due to inclement weather in the area.