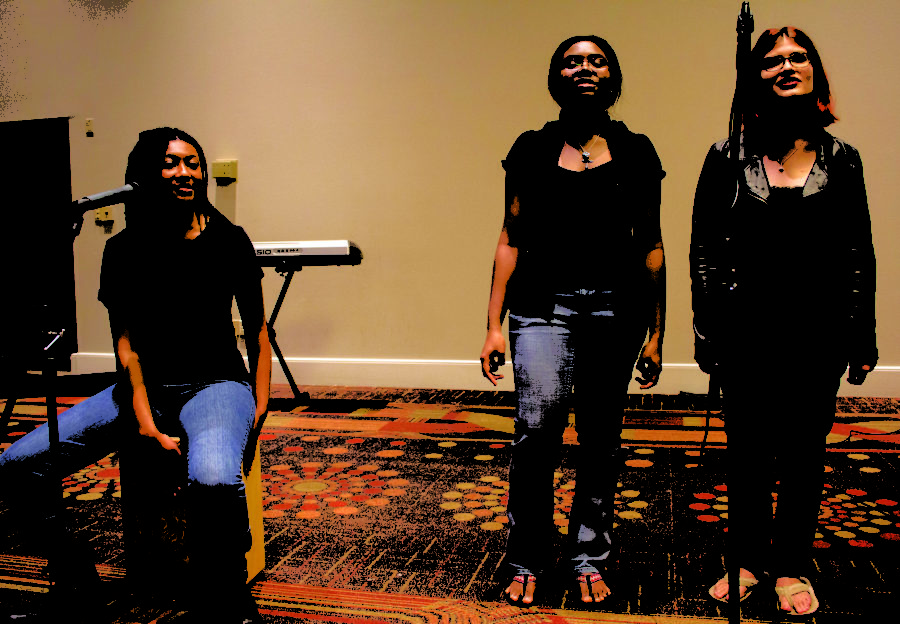 Loyola's Genesis Gospel Choir performed with some special out-of-town guests this week at its annual gospel festival.
The Loyola Gospel Festival featured Voices of Imani, a student-based choir that is connected to the African and African Diaspora Studies Program at Boston College.
"This year choosing a destination, we chose a destination that everyone wanted to go to. Someone suggested New Orleans, and it was unanimous agreement, so we choose New Orleans," Akeda Riley, co-tour manager for Voices of Imani, said.
The Voices of Imani have toured in many states including Georgia, Texas, California and Tennessee.
"We choose a destination and perform at local churches, find an institution or another group we can collaborate with and have a good time with," Riley said.
Students in attendance at the festival enjoyed songs ranging from "Wading in the Water" to "Ride On, King Jesus."
For their first performance on March 6, students were able to enjoy the Genesis Gospel Choir's renditions of gospel songs during dinner in the Orleans Room.
The second performance in the festival was in the St. Charles Room on March 7.
It featured a combined choir with Genesis Gospel Choir and the Voices of Imani singing together for the first half.
In the second half, the Genesis Gospel Choir performed solos, duets and a quartet.
"I especially enjoyed listening to the songs that our gospel chair sang along with the Voices of Imani. It was really cool to see them working together, and I also enjoyed listening to their instrumentalist perform as well," Arden LaGrone, biology sophomore, said.
Although organizers said student turnout was lower than expected, they said Genesis Gospel Choir enjoyed performing and they look forward to their next performance at the Convening of Student Leaders in April. The choir does not yet know if it will have another performance this year after the one in April.