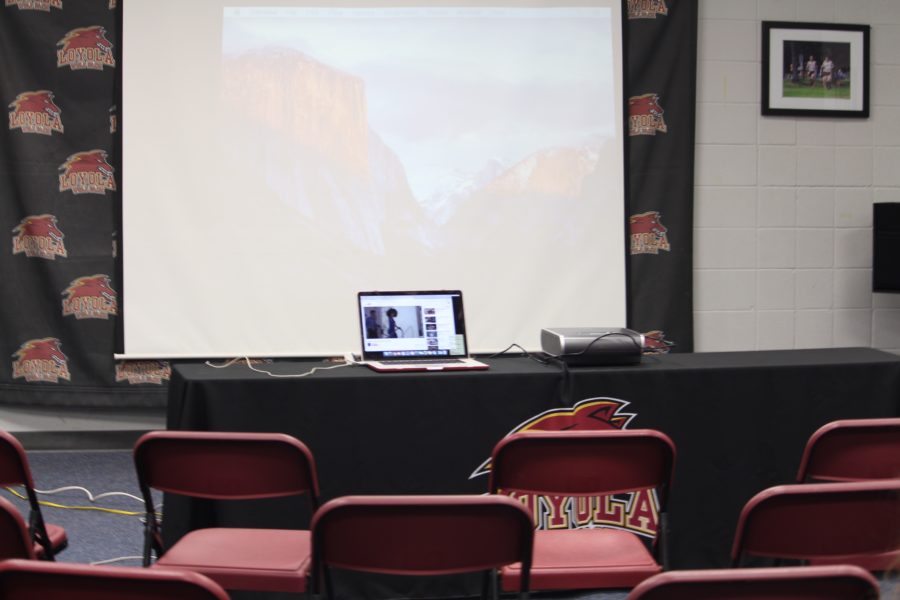 The Wolfpack's athletic community came together at watch parties this week to support both the men's and women's basketball teams during their runs at the National Association of Intercollegiate Athletics' national tournament.
It was the first time in school history that both the men's and women's basketball programs qualified to play in the NAIA national basketball tournament.
Approximately 40 students and fans were in attendance between both basketball teams' tournament game watch parties.
"It's really cool that the school does stuff like this. I know for me and I'm sure it's the same way for a lot of us, we'd love to be able to watch the games in person like big schools in March Madness, so this lets us support even if we're not there at the game," said Cedric Joseph, psychology sophomore.
Members from other Loyola athletic teams were also in attendance at both watch parties to support their fellow student-athletes.
"I came here to watch our girls team perform and do what they do tonight, be supportive of our other sports", said Earl Coates, track and field athlete.
"I'm a big basketball fan and I knew my friends were in the tournament so I came out to support them," said Jamie Alegria, varsity cheer team member.
Courtnie Prather, assistant athletic director cited the good character of the student-athletes at Loyola as a huge reason behind the resounding community support.
"Our student-athlete population has been a great representative in the Loyola community and the New Orleans community. They have some of the highest team GPAs, highest SAT and ACT scores, and they do some of the most community service activities compared to the rest of our student body," Prather said.
Prather would go on to state how the planning behind the watch party was mostly orchestrated by the women's basketball team's senior class.
"We really haven't had an opportunity to do this for both teams, so it was a last minute opportunity. We put our heads together, we got some drinks and some good food out."
Both teams were knocked out in the first round. The men's team took to the hardwood on Wednesday, March 15 as an eight seed and were defeated by number one seeded William Penn University 100-78. While the women's team lost to No. 3 seed Montana State University-Northern in a game that went down to the wire, with the final score 60-55.
Even though neither team advanced past the first round, it appears that the Loyola student body will still back the pack.
"It's okay, like I didn't expect going all the way, but it was okay to watch them go as far as they went and I think they made our school proud," Alegria said.
The men's team finish their season with an overall record of 22-10, while the women's team will return to Loyola with a final record of 26-7.