Age is just a number as Loyola's James Carter turns 90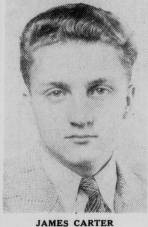 Hang on for a minute...we're trying to find some more stories you might like.
For Loyola, the Rev. James Carter, S.J., has done it all. From student to physics professor to minister to university president, Carter has been a presence on campus ever since he first arrived in 1944. This week marks his 90th birthday.
In honor, Loyola is asking for donations, with an anonymous donor offering to match the first 90 donations of $90.
It was 1944 when Carter first joined the Wolf Pack, looking to become a member of the Jesuit order founded by St. Ignatius of Loyola, and to study physics. While studying at Loyola, he was inspired by two of his professors, Fr. Flichter and Fr. Twomey, whom he credits for giving him his passion for racial justice.
Carter considers himself a civil activist and believes his time at Loyola has played a significant role.
"It has given me an opportunity to serve the community," Carter said about the many positions he has held.
Carter also taught physics at Loyola and eventually worked his way up to being the 14th president of the university. He served in the position from 1974 to 1994 — the longest tenure in university history.
While teaching physics, Carter expanded his passion for the subject by researching nuclear and elementary particle theories.
"When I began graduate school, nuclear energy was the promising safe, efficient, clean source of energy for the future. Particle physics was a natural sequel to nuclear physics," Carter said.
Between his research and his time serving Loyola, Carter has been the recipient of many awards and honors. He credits his role as president for being the reason for those accomplishments.
"Much of it has to do with the high visibility of being a university president," Carter said.
Carter's current course, 'Faith, Science, and Religion,' tackles the oftentimes difficult relationship between science and religion. Carter, however, says he is not afraid of the controversy and tries to put such doubts to rest in the course.
"First, many of the great men who started modern science as we know it today were believers. Second, how does one answer the question: why is there something rather than nothing?" Carter said about his course.
Hera Bodganos, history sophomore, previously took Carter's course and described the class as mind-opening.
"Looking at religion and its relationship with science itself was fascinating. Father Carter really dove into issues and peeled back the layers to get to the root of the controversy. We talked about everything: from the obvious issues such as creationism to the lesser known environmental issues," Bodganos said.
Carter is proud of his time at Loyola, which has spanned seven decades, believing he "made some small contribution to Loyola's Jesuit mission."

About the Writer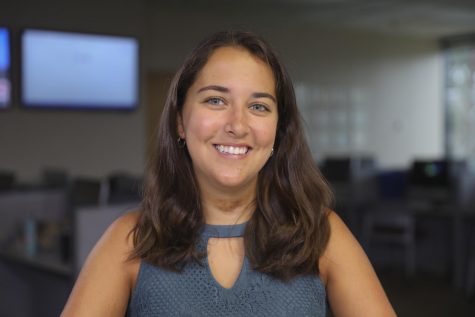 Erin Snodgrass, Editor-in-Chief
Erin Snodgrass, mass communication senior, is excited to be serving as Editor-in-Chief of the Loyola Maroon this semester. She has previously worked as...