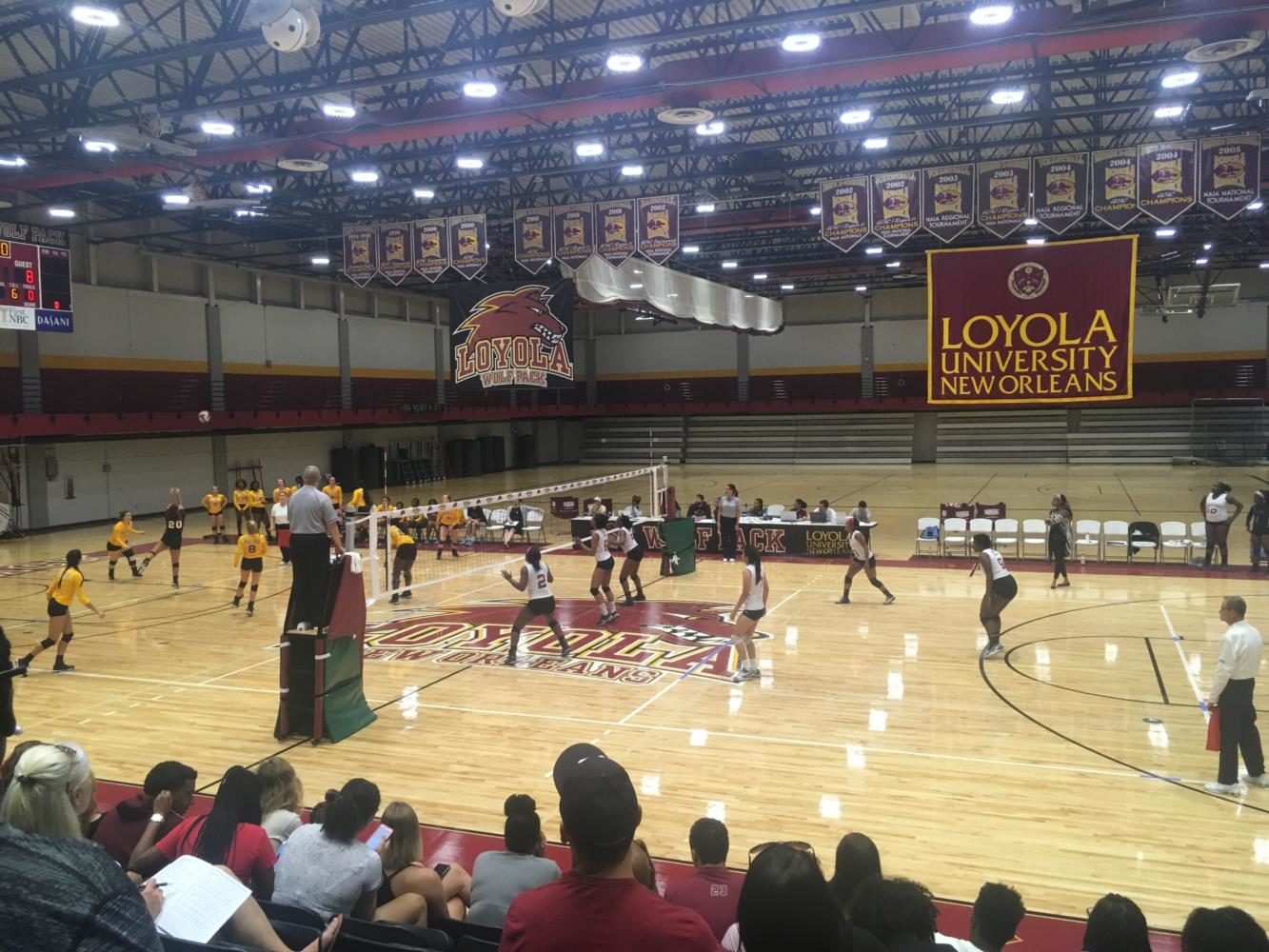 The Wolf Pack shutout the Talladega College Tornadoes in the Den, winning three to zero.
#14 for the Wolfpack, Tyler Beckham, had a tremendous match racking up eleven kills for herself and so did #23, Maddie Huekels, with 18 assists.
Loyolas head coach, Jesse Zabal, was proud of her team's performance and ability to defeat Talladega in three matches.
Zabal emphasized the importance of her team staying on top of Talladega through out the match throughout. "Volleyball is a game of momentum and if momentum swings to the other team just a little bit, we have the tendency to get down every once in a while." said Zabal.
Loyola's demanding lead throughout the match enabled players new members of the volleyball team to gain some experience as well.
"I'm really glad everyone healthy on the roster was able to get some play time," Jesse Zabal said.
The Wolfpack are now 6-7 for the season as they head into their next game on Friday against Brewton-Parker which will take place in the Den at 6pm.