DeVos rescinds Obama-era sexual assault guidelines
On Sept. 22, U.S. Secretary of Education Betsy DeVos officially rescinded Obama-era guidelines for campus sexual assault. These guidelines were established in a letter, referred to as "Dear Colleague," that the Office for Civil Rights sent to colleges receiving federal funds in 2011.
Dear Colleague used Title IX, a policy that bans educational institutions from discrimination based on sex, to set strict federal guidelines for how colleges investigate and assess instances of sexual assault on campus. According to the guidelines, there does not have to be proof beyond a reasonable doubt that a student is responsible for sexually aggressive or abusive behavior for them to be deemed "guilty" by an educational institution. Rather, there must be a preponderance of the evidence.
This means that the majority, not all, of the evidence presented must point to the accused's guilt in order for them to face institutional repercussions. It is this threshold of evidence that DeVos has overturned. She now has spoken in favor of a higher standard referred to as "clear and convincing evidence" which requires a high probability that an assault occurred in order for a university to punish the accused.
Despite voicing her support for this new standard, DeVos has not officially issued a policy replacement for the Obama-era guidelines that she rescinded. However, DeVos stated she plans to roll out new guidelines after a public comment period that will likely span over several months. In the meantime, it is left to universities to decide upon their own standard of evidence. The Dear Colleague guidelines established under Obama also required schools to provide accusers with the opportunity to appeal non-guilty verdicts, an option that under the DeVos administration is no longer a guarantee.
Patricia Boyett, head of the Women's Resource Center at Loyola, voiced her concern for DeVos' stance on campus sexual assault.
"I am deeply concerned about how any changes under DeVos will affect survivors. I serve as an advocate and procedural advisor for survivors. I need every tool provided to universities under the Obama guidelines to do my work. I would like more tools, not less," Boyett said.
These policy rollbacks, in conjunction with her speech at George Mason University on Sept. 7, mark a radical change in the Department of Education's perspective on campus sexual assault. While her speech contained assurances for victims and the declaration that "one assault is one too many," DeVos also stated that under Obama-era guidelines "any perceived offense can become a full-blown Title IX investigation. But if everything is harassment, nothing is."
According to the National Sexual Violence Resource Center, false reporting occurs approximately 2 to 10 percent of the time when they're reported while 63 percent of sexual assaults go unreported to the police.
Cissy Petty, vice president for Student Affairs and associate provost, has stated that the university will continue to follow the Title IX processes as outlined in the student handbook. Petty also noted, "the university has a thorough process, which is designed to care for the survivor and to seek justice."
About the Contributor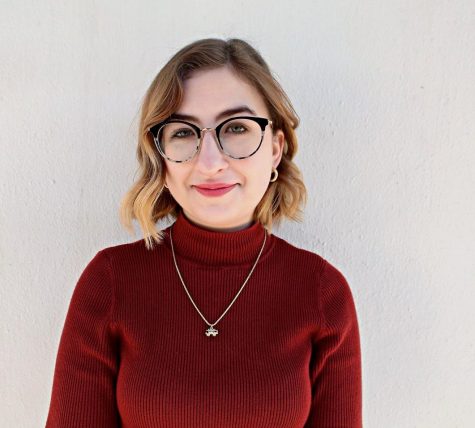 Rose Wagner, Editor-in-Chief
Rose Wagner is a senior journalism and political science double major from the suburbs of Minneapolis, Minnesota. This is her second semester as editor-in-chief...