Loyola volleyball team falls to Mobile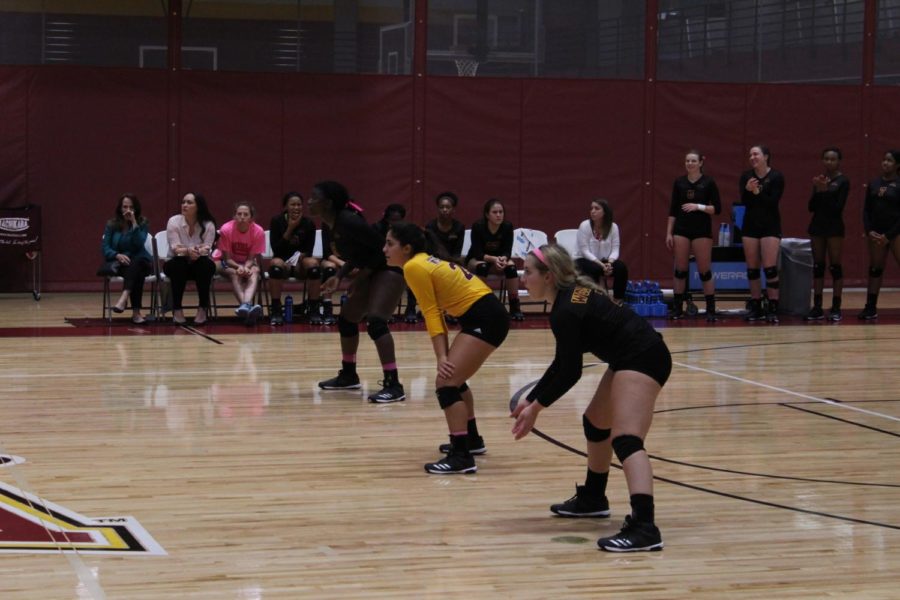 Cristian Orellana
October 15, 2017
The volleyball team fell to the Southern States Athletic Conference leader, the University of Mobile.
This was the Wolf Pack's first loss in the The Den of the season, after starting the season a perfect 6-0 at home.
"We definitely need to work on minimizing errors in our playing," head coach Jesse Zabal said.
According to Zabal, although the team was playing strong in the first set, the team had started to falter physically in the second and third sets, resulting in them losing control of the ball more. However, she did compliment sophomore Sunni Blanchard in contributing to the team's amazing defense, stating that Blanchard was able to make some great saves.
"She was really able to catch the balls that the other team thought were out," Zabal said.
Zabal also recognized sophomore Beatriz Agosto on her offensive abilities, keeping Mobile on their toes.
"It's less of a physical game and more of a mental game, just having the thought that they're the number one team in the conference right now," Agosto said.
Agosto also gave shoutouts to junior Maddie Huekels, sophomore Tylar Beckham, and sophomore Malea Howie for their work during the game.
The Loyola volleyball team will be taking on Faulkner University next on Oct. 14 in The Den.