Success coaching offers support to first year students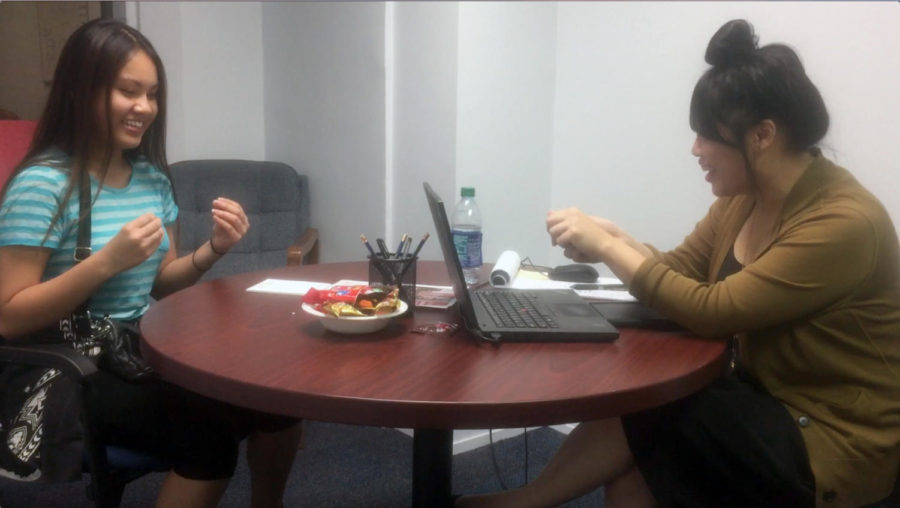 First year students at Loyola will receive something new along with their student IDs and dormitory keys: a professional success coach.
All Loyola freshmen have personal life coaches provided through the university's success coaching program, offering individual support to over 800 students after working with about 30 students last semester.
"Our goal is to partner with first year students to engage in goal setting and reflection as soon as they arrive at Loyola," said Liz Rainey, director of Retention and Student Success. "Personally, my goal is to provide support before students even think to ask."
Rainey brought the idea for class-wide success coaching to Loyola over the summer. At a conference, she met representatives from InsideTrack, an education company based out of Portland, Oregon, and learned about their services for students.
The company reports a 10 percent increase on first year retention at mid-sized public universities. At large community colleges, they found a 24 percent increase on retention for low-income and first-generation students. They also found around a 10 percent increase on graduation and completion rates at several institutions.
After seeing the impact on these rates at other schools who used InsideTrack, Rainey and university representatives agreed to a three-year partnership with the company.
The coaching program will be internal after those three years. Now, Rainey is one of the 15 success coaches from across campus using InsideTrack's methods to boost students' independence.
Coaches include faculty and staff from the College of Arts and Sciences; Business; Music and Fine Arts; the Career Development Center; the University Honors Program; the Student Success Center and InsideTrack.
"Success coaches partner with students to develop great academic habits and set milestones for progress. Together, they reflect on what's going well and discuss how to overcome challenges when they arise," Rainey said.
An email to make a coaching appointment was sent out to first year students during the second week of the semester.
Once he got the email to make an appointment with his coach, Blake Kirtley, a graphic design major and recent transfer student from the University of Missouri, met with Katie Bandy. Bandy works as both a career coach in the Career Development Center and a success coach for the program.
"She was literally my best friend right off the bat," Kirtley said. "I just lost my dad over the summer and she really helped me cope with that. I thought it would be counseling, and it kind of is, but its more upbeat than that. It's not just all questions."
Kirtley and Bandy have had two meetings so far, ending both sessions the same way.
"She said 'I want you to come back, but leave here with a concrete goal,'" Kirtley said. "The first time it was easily attainable, like signing up for work out program. Now I'm looking at internship opportunities."
Other students, like fine arts freshman Emmett Kerrigan, have yet to schedule their first appointment.
"I got the email but I haven't gotten around to it. I don't think I need it, I'm doing fine and I already have enough to do," Kerrigan said.
The success coaching team met with traveling representatives from InsideTrack's headquarters to talk about program goals and reflect on the first month at Loyola on Sept. 28.
Josh Harris, one of the two full-time success coaches with the Student Success Center, emphasized the need for all students to set up a meeting.
"I have valedictorians on my coaching roster. This is not a program for struggling students. This is a program for all first year students," Harris said. "Your success coach is another positive adult you can connect with on campus."
Asia Wong is a success coach who works in the University Counseling Center. For her, counseling, advising and success coaching go hand-in-hand.
"Think of your success coach as your personal trainer for success at Loyola. Think of your counselor as akin to a physical therapist for your thoughts and feelings. Think of your advisor like your dietitian for academic planning," Wong said. "I encourage all first year students to work with their success coaches — that person is there to help you crush it."
Full-time coaches have over 100 students to manage and other faculty work with around 15 each. Rainey said while coaches have different numbers of assigned students, they had met with over half their roster by the beginning of October.
They hope to meet with most of the first year class by the end of the month, boosting engagement through email reminders and word of mouth.
Non-first year students can request a success coach on the Student Success Center page of the university website.
About the Writer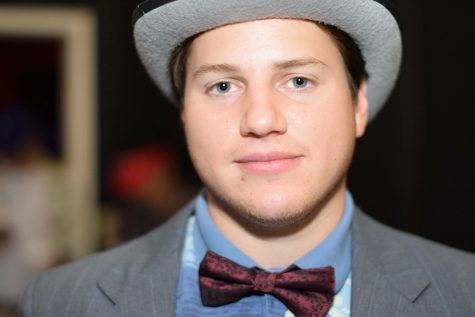 Seán Brennan, Opinion and Editorial Editor
Seán Brennan is a junior at Loyola pursuing his degree in mass communication. Besides acting as the opinion editor for The Maroon, he is also a writing...