Sports briefs 10/27
Jc Canicosa
October 24, 2017
Basketball teams represent in SSAC polls
The women's and men's basketball teams finished second and seventh respectively in the annual Southern States Athletic Conference coaches' preseason poll. After winning its second SSAC regular season title, the women's basketball team finished behind Bethel University and enter the 2017-2018 season ranked number two in the conference. The men's team finished seventh after one of the greatest single seasons in the program's history after losing key players such as Johnny Griffin Jr., Jalen Gray and Nate Pierre.

Volleyball team 2-4 after six-game homestand
After falling to Bethel University on Saturday, Oct. 21, the Wolf Pack finished 2-4 in the team's recent six-game homestand. This puts them at 13-15 overall and 3-8 in conference for the season. The team's next game is Friday (Oct. 27) against Brewton-Parker, which will kick off a two-game road trip in Georgia.

Quidditch team prepare for Crawfish Cup at Tulane
After struggling in the Breakfast Taco Tournament in Texas, the Quidditch team now prepares for the Crawfish Cup hosted by Tulane on Saturday (Oct. 28). This is the team's first official tournament of the season, according to music industry sophomore Griffin Parr. The team will look to improve after going 0-5 in the Breakfast Taco Tournament on Sept. 30.

About the Writer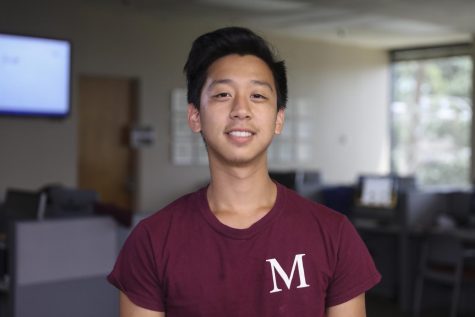 Jc Canicosa, Op-Ed Editor
JC Canicosa is the Op-Ed Editor for the Maroon and a senior at Loyola. He has also served as the Sports Editor, Breaking News reporter, Foreign Correspondent...