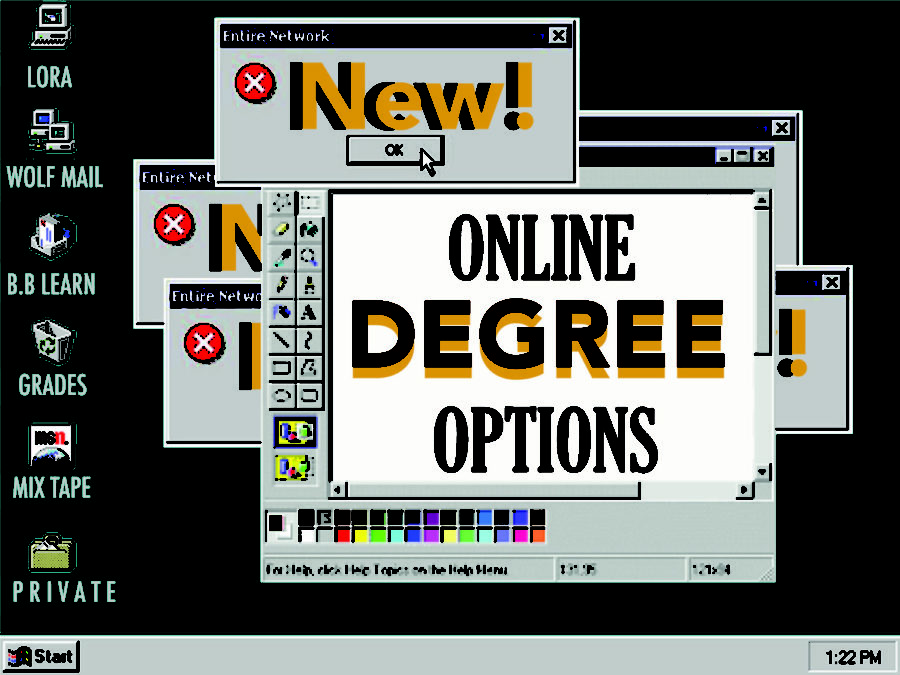 In the spring of 2018, Loyola will roll out a new set of online degree programs aimed at creating a unique type of student: one who never steps foot on campus.
These nine new undergraduate and graduate degree programs will join the ministry and nursing programs Loyola currently offers online. The new programs will include a BA in interdisciplinary studies, a BBA in management, a BA and MA in criminology and justice, a BA in mass communication, a BS in computer information systems, and music therapy and MBA programs as well.
The online degree programs are a part of Project Magis, the plan which aims to expand the influence and appeal of Loyola.
Ashley Francis, director of graduate programs and visiting assistant professor of management has been involved in the launch of these programs.
"I'm excited to compete in the online market. It's growing, so we may as well be part of the game out there," Francis said.
She also believes that by expanding its online presence, Loyola will be able to compete with larger universities that are well versed in this modernized version of education.
Students enrolled in these programs will log in on a weekly basis and be introduced to an online education that will try to mirror the classroom environment available on campus.
"An online student, even if they are 200 miles away will log in to their course and feel a part of the Loyola community. They will understand our focus on Jesuit values and pedagogy. Their courses will be small in size, they will have direct relationships and frequent communications with their classmates and with their faculty members," Francis said.
The online degree programs aim to attract nontraditional students who do not have access to an on-campus experience at Loyola. Military members, single parents, students in rural areas, international students and Loyola alums are all groups the university hopes to reach through these new programs.
Not only do the online degree programs attract non-traditional students, they require non-traditional teaching techniques. Instructor Peyton Burgess is currently leading an online faculty training course for professors teaching the degree programs.
"There are a lot of things that happen in an on-campus class sort of automatically that require different thinking and approaches online. The online instructor has to be a little more aggressive in reaching out to the student in the first couple weeks. To keep the online student engaged, faculty have to utilize a lot of different approaches," Burgess said.
Currently five more degree programs that are set to launch in the fall are under review, and a microsite aimed at marketing these programs and recruiting students is also in the works.