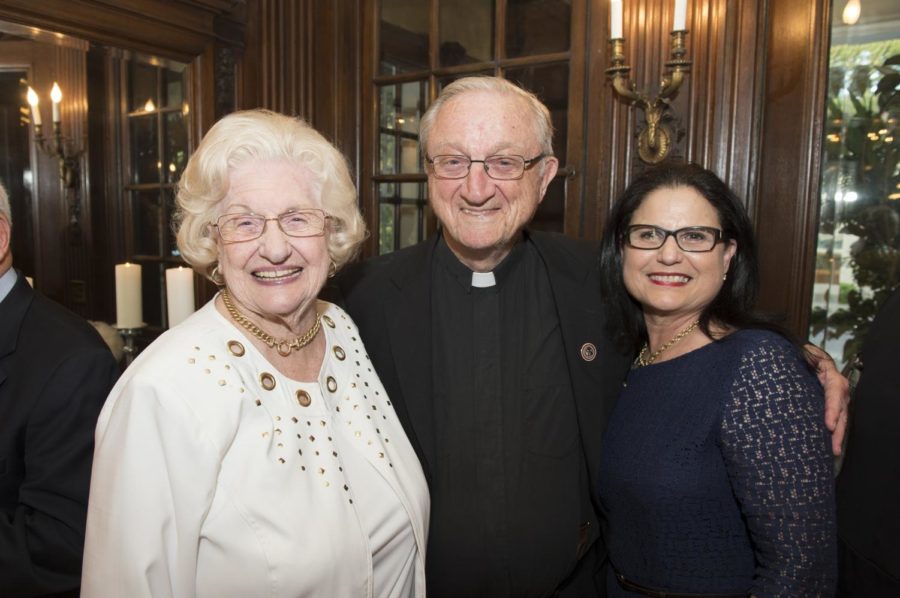 A lifelong member of Loyola's community has left an immense donation to the university she loved so much.
Today, Dec. 4, Loyola announced that following her death on March 19, 2017, Maedell Hoover Braud left a $10 million scholarship fund to directly benefit the financial aid of undergraduate and law students.
The Murphy-Braud Endowed Scholarship Fund was established this year as a final gift from Braud, who worked in the university from 1948 until her retirement in 1980 where she resided as the Administrative Assistant to the Dean of Arts and Sciences.
The Rev. James Carter, S.J., who was university president for much of Braud's time at Loyola, knew Braud well throughout her career, and said the donation reflects her character to a tee.
"She was extremely helpful and very dedicated, and she lived Jesuit ideals but rarely ever talked about them. Anytime a student had an issue with their schedule or classes she had a solution," Carter said.
Carter serves as honorary chair for the Faith in the Future fundraising campaign, already the most successful campaign in university history. Braud's final gift will go towards fulfilling the $100 million projected goal of which $81 million has already been raised.
Half of the income from the Murphy-Braud fund will be used to fund tuition for undergraduate scholarships, while the other half will go to College of Law scholarships.
Braud's dedication to Loyola was recognized many times throughout her career. In 1971, she was awarded an Honorary Master of Education in Administration. After retiring, Braud was inducted to the Lifetime Giving Society of St. Ignatius. She donated three rooms to the Monroe Library in memory of her parents.
Carter said that Braud will be missed dearly by friends, family, the administration and students she worked so closely with over the years.
"She was a real party person outside the office, but was so professional and human to everyone that knew her. She was simply a generous, kind person," Carter said.