Children embrace their individuality at Lolo's studio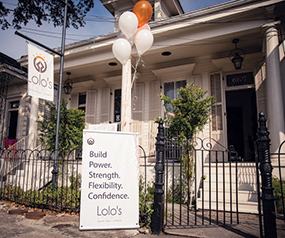 Lolo's Youth Yoga Studio, the first of its kind in New Orleans, celebrated its grand opening on Magazine Street this past Saturday.
Children and their parents got a feel for the atmosphere and met Lolo's experienced team at the opening. These various instructors teach traditional yoga classes, classes for athletes, and art classes.
Claudia Blom, an art teacher at Lolo's, emphasizes that Lolo's is somewhere kids can express their creativity fully.
"It's a great way to connect to them and see them connect with each other. We create art to support our key themes of confidence, perseverance, gratitude, positivity, and balance," Blom said.
According to Blom, Lolo's mixes art with yoga to empower the children that attend.
"We have a lot of fun playing with textures, colors, getting messy and above all relaxing while we create." Blom said. "One of Lolo's wonderful things is that it is a judgement free space, we make sure we are all positive, kind to each other and uplifting. They open up, they collaborate, they inspire each other and they encourage each other."
Patrick Somers, the instructor for the yoga for athletes class, wished he began practicing yoga earlier in life, because he notices the impact it has on his students.
"It calms me and aids in coordination and strengthening," Somers said.
Addison, an eighth-grader who takes yoga at Lolo's, said she has seen the positive effects that yoga has had on her.
"It feels so good to be able to stretch it out and get stronger at the same time. It's also so relaxing," Addison said. "I can see why athletes are doing yoga."
About the Contributors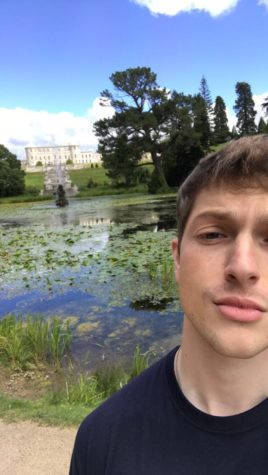 Miles Rouen, Worldview Editor
Miles Rouen is a senior at Loyola from New Orleans. Passionate about writing for both print and broadcast, he started at the Maroon as a reporter for the...