Opinion: Students should embrace a 4-day school week
Hang on for a minute...we're trying to find some more stories you might like.
After months of discussion of possible schedule changes, Interim Provost David Borofsky has officially recommended that changes not be made. This means class times and weekly class structures remain the same, regular semesters will not be shortened and there will not be a January term. Here's why that's a mistake.
A Hanover Research report about higher education enrollment and marketing in 2016 said that from 2012 to 2023, there will be an increase "of 20 percent for students age 25 and over, compared with an increase of only 12 percent for students under age 25 [is expected]."
These non-traditional students form a market Loyola needs to compete for if it seriously wishes to increase admission rates long term.
Focusing on traditional demands and needs, recent decisions like withdrawing support for the J-term only limit the long term efficiency the institution's efforts will have in seeking growth, begging the question: Why isn't Loyola making itself available to more students by embracing the needs of non-traditional students, if it's in the institutions interest to do so?
Observing most of my colleagues' knee jerk reaction to Loyola leadership's consideration of a a new semester schedule, I too became irate at the idea of adapting once again into a new weekly routine, jumping to false conclusions and preparing to express distress.
In hindsight, the suggestion seems to be more reasonable, and frankly, objections to it seem irrelevant, manifesting in the inherently human reaction: "If it's not broke, don't fix it."
J-term changes to the academic calendar could be quite beneficial to students, faculty and staff, and Loyola overall.
Reducing Monday-Wednesday-Friday schedules to two days, suggested J-term class time changes would extend most classes to 75 minutes, but it would grant students a four-day school week, making graduation-mandated internships easier, getting income-earning jobs, doing extracurricular activities and quality family time.
Considering traditional students alone, having a J-term proves to be more beneficial than the current system. Loyola's fall 2016 demographics said approximately two thirds of all students at Loyola commute from all over the greater New Orleans area. A four-day school week would save the super majority of Loyola students, 2,443 people, a ride into the city, allowing them to focus on their assignments' obligations.
Limiting the days needed to attend class to four days a week, Loyola will be more accessible to non-traditional students, more competitive in the local market, and embraces a change that would increase admission rates overall in the long term.

About the Writer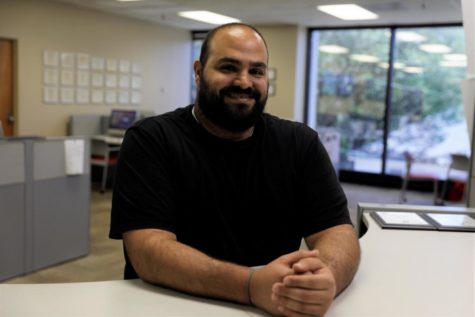 Osama Ayyad, Staff Writer
Previously, I have served as the senior staff photographer, and photo editor. I learned how to write stories and take photos during my time in the Army,...