Students showcase their art at Portculture Artisan's Market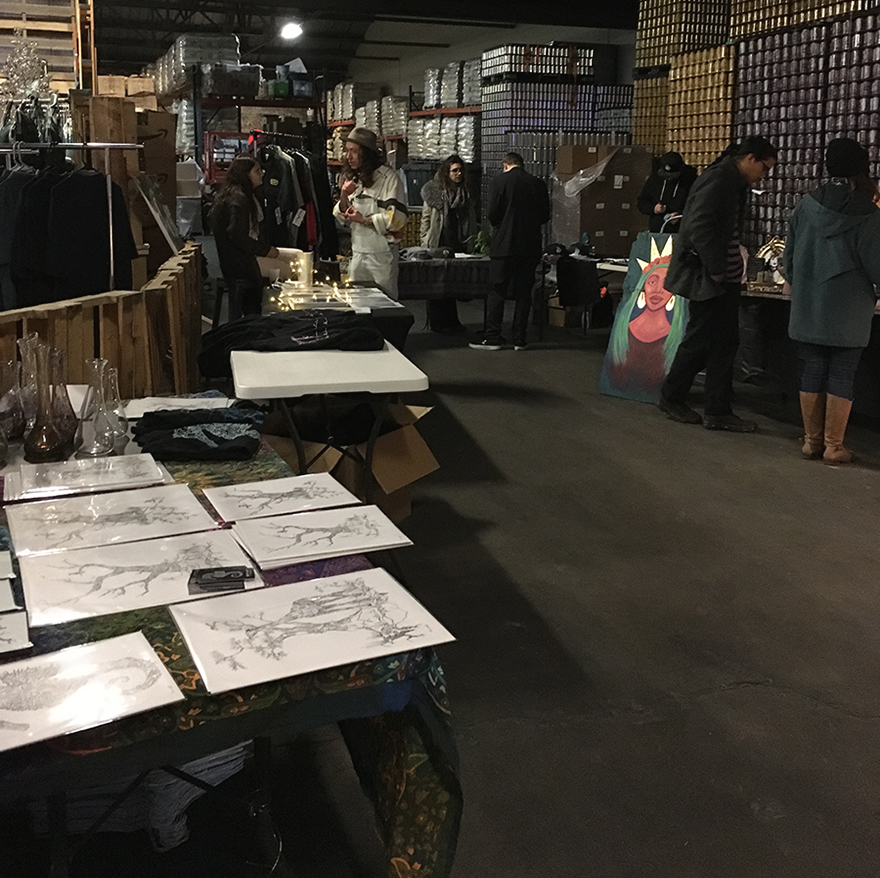 A new art market is joining the fast-growing New Orleans scene, helping to establish the art community as one of merit.
The Portculture Artisan's Market, hosted at Urban South Brewery on Tchoupitoulas Street, showcases the work of a collection of artists who are known throughout the city. The event was the first of a new monthly market that the brand will continue to curate.
Surrounded by local brews, food and music, many artists had the opportunity to share and sell their work – including Loyola students.
Grace Jinnah, visual arts sophomore, has been creating and selling her artwork since high school. At the art market, she said that she found a new and vibrant community in New Orleans for her to become involved in.
"Since moving to New Orleans, I wanted to find something that was right for me. Somewhere I felt like my work could be a part of something bigger than just itself. I definitely feel at home in the art scene here, more than anywhere I have in my life. I feel like I can actually grow, and that's the most important part for me," Jinnah said.
Recent Tulane graduate David White sold his prints, T-shirts and handmade glass blown vases. He stayed in New Orleans to pursue his dreams, including his artistic career.
"I was in glassblowing at Tulane, but this event and events like these are ways for me to branch out into the rest of the city. I'm optimistic about the New Orleans art scene. It's a good place to be an artist. There's a lot of young energy, and the culture is so supportive. The general public just really likes art down here," White said.
Differing from many other art markets, Portculture does not charge its artists to sell their work at events. Portculture and the artists said that this creates an environment of inclusion and community without monetary gain in the picture.
"It affects the people you're bringing in and the variety and quality of the work," said Jinnah.
John Hampson, the operations marketing manager for Portculture, explained the inspiration and intention behind the brand.
"Portculture is for artists, by artists. The event is free, and as a participating artist, you're sharing things and having community-motivated actions instead of money-motivated. It helps it grow magically, where everybody is enjoying the process instead of just paying," he said.
Hampson is optimistic about the future of the brand and it's involvement with the art scenes in New Orleans and the greater South.
"I think that we're using more creative ways to work with venues like Urban South. You can see a glimpse of a real world that's not presented in the corporate or try-hard idea of art," said Hampson. "We noticed that there's a very tight east coast scene and a west coast scene. We hope that this can be part of the Southern scene."
For more information about Portculture and the upcoming artisan markets, visit portculture.org.
About the Writer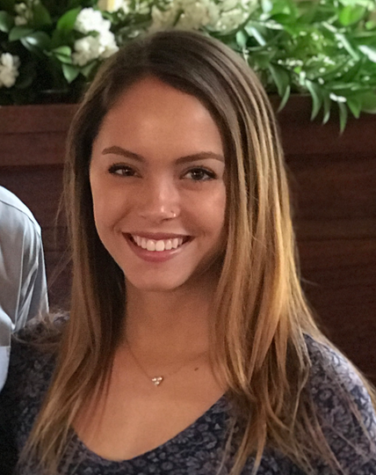 Kaylie Saidin, Opinion & Editorial Editor
I'm a senior English major with a classical studies minor. I'm currently the Opinion & Editorial Editor at the Maroon and was formerly the Life &...