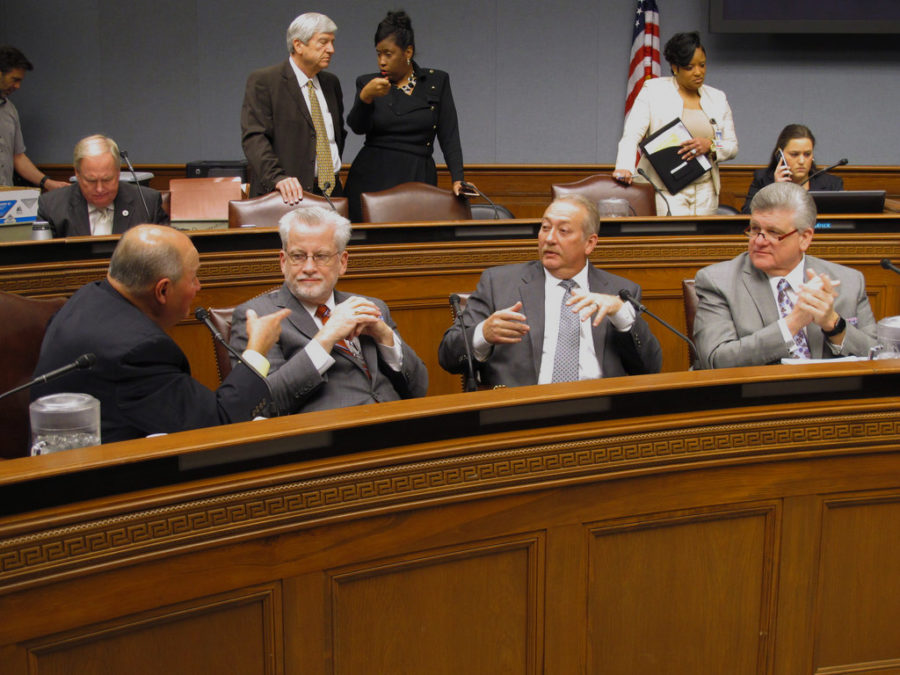 AP
Around this time last year, Chris Ibert was a high school senior from Franklin, Louisiana who was getting ready to commit to Loyola. His love for making music and interest in the culture of New Orleans drew him to St. Charles Avenue.
"Loyola isn't a cheap school, but its music program is incredible, and so are the people here. Thanks to support from my parents and scholarships, I was able to make the stretch and pursue my education here," he said.
One of those scholarships was the Taylor Opportunity Program for Students, more commonly called TOPS — a Louisiana resident based scholarship program giving out almost $300 million to students across the state each year.
After previous cuts from earlier budget shortfalls, the scholarship fund is now facing its most detrimental cut yet, as released from an early budget proposal delivered by Louisiana Governor John Bel Edwards on Monday morning.
Despite using $291 million in operational funds for the 2017 academic year, the budget proposal would slash its funding to just $58 million. Ibert and many other Loyola students are among the 48,800 students who received TOPS in the fall semester and who could be facing a massive loss in scholarship money as early as fall 2018.
Ibert, who is now a Popular and Commercial Arts freshman, said that TOPS is of the utmost importance to in-state students across campus.
"Without TOPS funding, I would probably have to leave Loyola," Ibert said.
In recent years of financial problems, the Louisiana legislature has targeted TOPS as one of the first programs to see takeaways. In 2016, TOPS faced a 30 percent funding decrease as the legislature cut funds to prevent further cuts to hospitals around the state. Though still harmful, this was a breath of fresh air for thousands of students statewide. But based on Monday's proposal, the fund now faces a potential 80 percent cut. Higher education facilities also face a cut of $26 million.
"It's the worst [budget] I've ever seen," Democratic state Representative Pat Smith of Baton Rouge said after hearing the Governor's remarks.
Edwards presented the proposal as a "worst case scenario." The reason it looks so bad early on is because the temporary taxes have not yet been renewed, and the state legislature has not yet found an alternative replacement to the $1 billion that could be lost.
"This is not the budget that I want to present to you, and it's certainly not the budget that I want implemented. But, these are the choices that have to be made when a billion dollars in revenue has not been replaced. This is what falling off a cliff looks like," Edwards said after presenting the proposal.
Edwards has clashed with the Republican-controlled legislature for years on TOPS and has come out on top in recent years.
"I don't want to see TOPS lose any funding at all," he said.
TOPS has faced drastic cuts before and has fared fine. It is yet to be seen whether or not this time will be immensely different.
"I am not going to pay a lot of attention to those numbers because I know that's not going to happen" Lake Charles Republican Representative Mark Abraham said.
Many other state leaders have issued similar statements, adding that we are still months away from the state legislature going into session. It is too early to tell what will result, as nothing will likely be concrete until the end of the summer when the legislature departs Baton Rouge.
TOPS information can be checked firsthand at LOFSA.gov.