Health officials: it's not too late to get the flu shot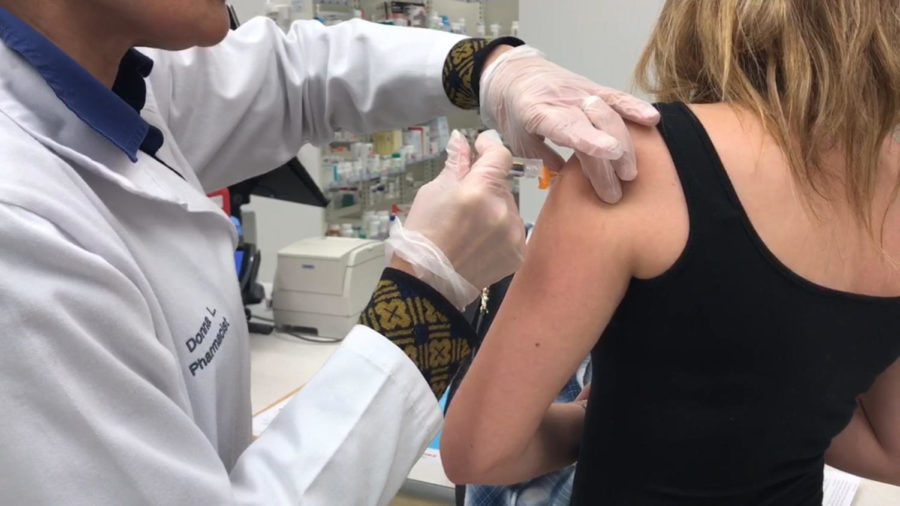 A. Sofia Samayoa
January 25, 2018
As a flu epidemic seizes the health of thousands of Americans across the country, health officials are pressing people to proceed with caution and take care of themselves. Many Loyola students are taking this to heart.
The most recent Influenza Surveillance Report released by the Center for Disease Control on Jan. 13 reported that Louisiana influenza levels are exceedingly high.
For those who may feel uneasy about this news, medical professionals in the state are revealing that it is not too late to get the shot.
Rebekah Gee, secretary of the Louisiana Department of Health, explained that getting the shot is necessary in order for people to safeguard themselves during this vulnerable time.
"An annual flu shot is the best way to protect yourself and your family from the flu, which can be very serious and even deadly," Gee said.
Louisa Hurt, public relations junior, was the first in line this season to get a shot at Loyola's Health Service.
"I've always gotten the flu shot growing up, and my parents always urge that my sister and I get it. I keep getting it because I've never gotten the flu, but I know that it has other effects for many different people," Hurt said. "It's always fine for me, but a lot of people say that the shot either made them sick or didn't work."
The notion that the flu shot is not always effective has gone viral, but it is more complex than most people think. Donna Luis, a pharmacist at a Walgreens in downtown New Orleans, said that although the flu shot can't protect against all strains of influenza, it's still worth taking the time to get.
"It's only protecting you from certain strands," she said. "A lot of people have gotten [the shot], and a lot of people have the flu, but usually though if you get the shot, even if you then get the flu, it's not as severe as it would be."
Even with it being relatively late in the flu season, Luis said that the shot is easy to get and that the advantages are significant.
"If you get it now, you may get protection for different strains, as long as you're well you can get it. If you're feeling ill, we won't give it to you," she said.
According to Louisiana Children's Medical Center for Health, there have been 847 flu cases at Touro Infirmary, 273 at the University Medical Center and 696 at Children's Hospital New Orleans.
Motivated by the alarming reports about the flu epidemic in the news and her personal world, New Orleans resident Alexandra Elizondo decided to get the flu shot for the very first time in her life.
"Normally I don't bother getting it and this was my first time. After hearing the news of how bad it was and seeing some coworkers missing, I ran and got the shot," she said.
Despite the increased level of flu activity in the state, not every Loyola student has had the shot. Senior Nicole Wilkinson has not felt a serious need to get the shot.
"I didn't get it, and I haven't been sick. I just take my vitamins," she said.
A bad flu season sees nearly 700 deaths and 8,000 hospitalizations according to Gee, and she said Louisiana could surpass these numbers with the outbreak this year.