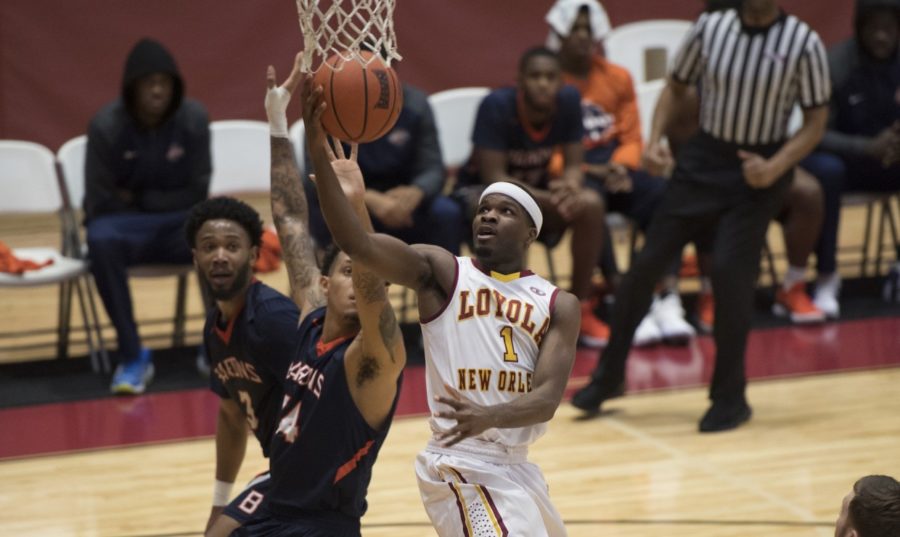 The Loyola men's basketball team toppled conference rival University of Mobile, 76-67, in the Den.
The offense was led by business senior Nick Parker with his game-high 25 points.
Business sophomore Trey LaForge was also hot coming off the bench. LaForge finished with a career-high 20 points off of 8-8 shooting in the win and 7 rebounds.
The team's offense showcased its efficiency. The Wolf Pack team notched a 55.1 field-goal percentage off of 27-49 shooting, a 40 three-point percentage off of 6-15 shooting and 64 percent from the free throw line.
Loyola now has a 11-8 overall record and is in third place in Southern States Athletic Conference standings with a 7-2 record.
The team will face off against conference-rival Brewton-Parker on the road on Feb. 1.