Loyola dance team repeat as champions
The Loyola dance team took home the conference title for the second year in a row.
The Southern States Athletic Conference championship was hosted in Mobile, Alabama on Feb. 3. This is the second year the conference has held a competition for the sport.
Loyola holds the only championships after winning against their conference rivals this weekend.
Loyola beat the other two schools with a score of 90.3. Martin Methodist University had 74, and Brewton-Parker College had 67.6.
Victoria Wilson, physics junior, said that she feels that this was the teams a hard-fought and memorable victory.
"I feel like we, as a team, really pushed ourselves this weekend to perform what I would consider our best performance yet," she said.
Wilson also said that the team will continue their success next year.
"As for the upcoming season, I think that the team and the coaches will continue to reach for amazing performances and strive for another conference championship," she said.
Along with the win, the team had four dancers named to the All-Conference team: biology freshman Brittany Bankson, music industry studies sophomore Elisabeth Cohen, biology sophomore Lauren King and political science junior Nikki Stone.
About the Writer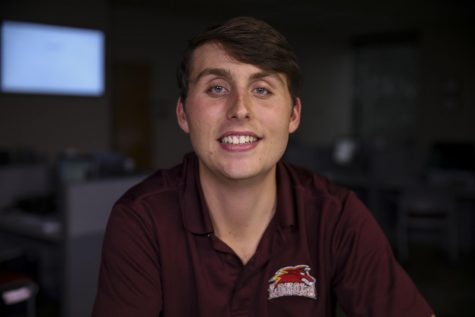 Will Ingram, Video Editor
Will Ingram is a mass communication junior that prefers to spend his days on a bike than in class. He has worked as the executive producer of the Maroon...