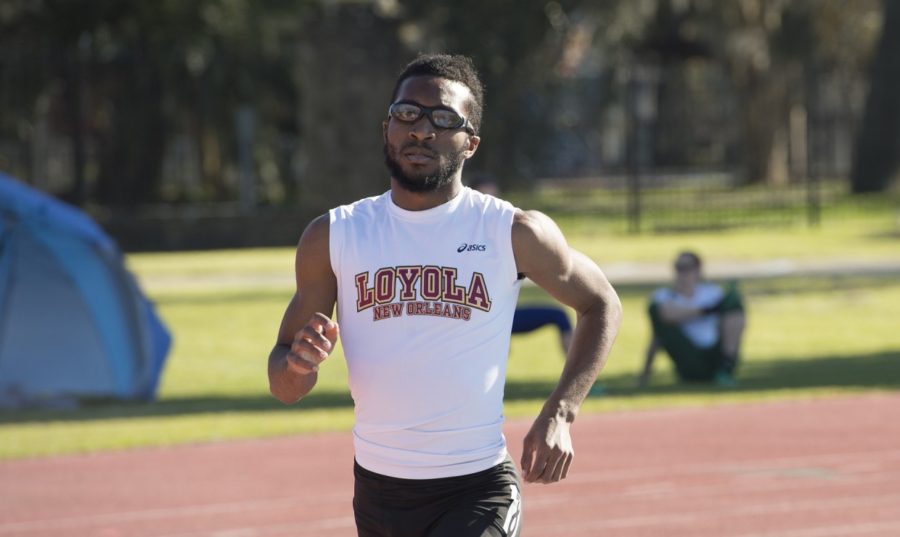 In their final meet of the indoor season, the Loyola track and field teams gained two wins at the Carey Last Chance Meet in Hattiesburg, Mississippi.
The two wins were earned by sociology freshman Sasha Solano-McDaniel and mass communication junior Leah Banks.
Solano-McDaniels finished first in the 5000-meter run with a time of 19:27.96, while Banks took home the top spot in the 60-meter hurdles with 9.44.
Adding to the Wolf Pack wins, several program records and personal records were broken at the meet.
Environmental studies freshman Walter Ramsey set program records in the 3000-meter run and the mile run with his second place finish.
Criminal justice sophomore Diamond Pearson set two personal records with a fifth place finish in the 60-meter dash and placing in sixth in the 200-meter dash.
Popular and commercial music sophomore Tristin Sanders broke her personal record in the mile run with her second place finish, and computer information systems sophomore Jarrett Richard broke his own record in the 200-meter dash by placing seventh.
The 4x400m relay team of international business junior Malcolm Pitchford, psychology freshman Hayden Ricca, accounting junior Brian Davis and finance freshman Trey Alford finished third in their event with a time of 3:33.76.
Up next for the program, Leah Banks will compete in the National Association of Intercollegiate Athletics National Championship on March 1 for the penatholon and the long jump.