Campus Climate Survey results to be released
It is through feedback and activism that institutions change. That's why last October Loyola issued the Campus Climate Assessment, according to Sybol Anderson, Loyola's chief diversity officer.
"Its purpose was to assess Loyola's living, learning and working conditions. Just as we go to doctors for routine check ups, it's vital to the health of any community to check in periodically and assess its well-being, because its people are its lifeblood," said Anderson.
The anonymous survey was taken by administrators, faculty and students alike. Its questions centered around whether or not members of the Loyola community feel as if the university and its members create a positive and communal atmosphere.
Loyola's goal was to reach 30 percent participation among all demographics. Approximately 28 percent of students, 42 percent of faculty, 100 percent of administrators and 29.4 percent of Loyola's overall population participated in the survey, according to Anderson.
In an email last November, Maria Calzada, dean of the College of Arts and Sciences, urged students to participate in the survey and emphasized the prizes students and faculty could win by participating. The university used free Wolfbucks and parking spaces to incentivize students to take the survey.
"I believe that in any organization of people, every member should have a voice and know it. That's essential in an organization dedicated to justice and to living meaningful lives with and for others," said Anderson.
Rankin & Associates, the firm that administered the survey, is currently analyzing the results and will present its report on the survey results during a town hall on Tuesday, April 3 from 12:30 p.m. to 2:00 p.m. in Roussel Hall. All members of the Loyola community are encouraged to attend. Loyola will also be posting the firm's report on its website, according to Anderson.
The results of the survey will inform the university's policies and actions moving forward.
"Loyola's leadership has assured the Campus Climate Assessment Workgroup and Rankin & Associates that they will act on the results of this survey. Of course, we can't know what actions will be indicated until we see the results," said Anderson.
About the Writer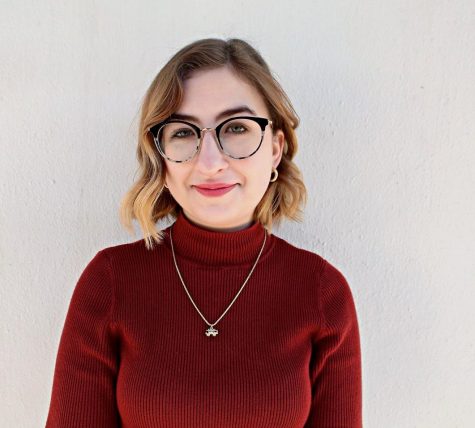 Rose Wagner, Editor-in-Chief
Rose Wagner is a senior journalism and political science double major from the suburbs of Minneapolis, Minnesota. This is her second semester as editor-in-chief...