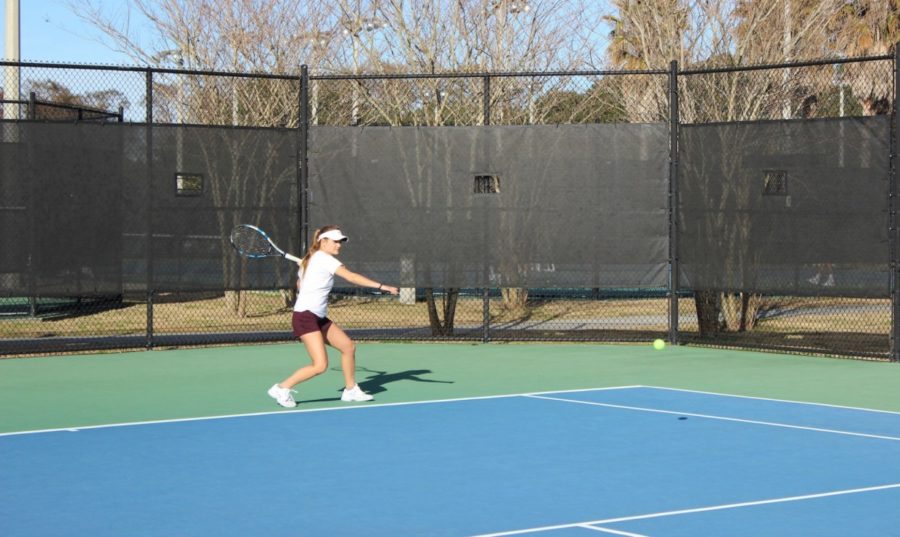 The Loyola women's tennis team swept LSU-Shreveport, 9-0, and fall to LSU-Alexandria, 2-7, at their doubleheader match in Shreveport, LA.
The road trip featured strong performances from the tennis team as they went to head-to-head with the LSU-Shreveport Pilots.
In doubles, two Loyola pairs have perfect victories versus the Pilots. International business freshman Manuela Alban and biology sophomore Miranda Cano kept their opponents scoreless while sophomore Nadja Ochsner and biology junior Margeret Adams followed suit.
Alban, Cano, Ochsner, Adams and bio-chemistry freshman Gabrielle Terranova all had perfect wins in their singles matches.
Versus No. 6 LSU-Alexandria, Alban and finance sophomore Arianna Pepper took home the only wins in their singles matches.
The Wolf Pack squad now has a 4-5 overall record and a 2-2 conference record.
The team will face off against nationally ranked No.6 William Carey on March 7. in Hattiesburg, Mississippi.