Twin brothers help Loyola golf team to best season yet
Philip and Mark Nijoka came to Loyola from St. John's XXIII College Prep in Houston three years ago wanting two things: to attend college together and to push each other on the golf course.
Since then — after dozens of tournaments, an unexpected coaching switch and countless hours spent at the links — the twins and their team have gone from 140 in the National Association of Intercollegiate Athletics rankings to within the top 30 this season.
Business junior Philip and finance junior Mark are prepared to bring the heat during the spring season and fulfill their competitive nature.
"We're hungry. We're looking to perform better. We're looking to get another win — that's the next thing on the belt. We're trying to get that national ranking up and perform better in tournaments," Philip said. "When we get to tournaments we want other teams to say — 'Oh God, Loyola's here. We better step it up this week.'"
Philip has become a leader for his team and the golf prgram as a whole. At the SCAD-Atlanta Fall Invitational in September, Philip Nijoka broke three program records in just two days, topping the final individual leaderboard.
After shooting a program-best 135 (-7), he became the first medalist in Loyola men's golf history. He also beat the previous program record that he set for lowest round score by four strokes in the process.
As a result of his early season play, Philip was recognized as the Southern States Athletic Conference Golfer of the Month in September.
Next, he helped the Wolf Pack win their first tournament as a program at the 2017 Red Hawk Fall Classic in October, finishing 141 (-3) and claiming first place individually and his second medal of the season.
Philip's standout performance has been at the center of Loyola's 2017 year — the best to date. From pre-season goal setting to execution on the green, no one can appreciate his play like his brother.
"Having a family member, nonetheless a twin, to say, 'Alright, I don't care how I play versus all these other guys,' –– especially with him beating my butt around ­­–– it's like 'Okay, I want to beat him.' So he's been helping me out ever since high school," Mark said.
The brothers are focused in their sport, always trying to beat their opponents, but their favorite form of competition is trying to get ahead of one another.
"Philip's been kicking my butt since the day we got out," Mark, the elder by only two minutes, said . "It's always a rivalry, especially with the team. Mainly between he and I, it's like, 'How good can I be?'"
The brothers love comeptiteing against each other just as much as their rivals.
"It's constant trash talk," Philip said.
"It's brotherly love," Mark said.
Despite being so close to one another, the twins adopt different ideologies on the golf course.
"You know, I like to laugh. I like to have fun," Mark said. "Yeah, I'm like that on and off the course. I feel like, especially on the course, when you're laughing and having fun, it just makes the game a lot better and a lot easier."
Philip, on the other hand, has a different approach.
"One thing that I've always thought of is if I'm going to come here and I'm not going to try to win, why am I here?" Philip said. "When it's time to hit the shot, I'm only focused on that."
The work ethic that the brothers bring serves as an example for the younger golfers on the team, and the brothers are happy to fill that role.
"Both of them are huge assets to the team, and without one or the other, the team wouldn't function the same. They obviously have very different swings and mindsets when it comes to playing the sport, but both love it with their whole heart and would sacrifice a lot for the game," freshman golfer Madison Bates said.
The Nijokas are focused on continuing to grow the newly energized golf program and acting as models for first-year players.
"It's really just trying to help the underclassmen," Mark said. "We want them to excel. We want them to be able to to do what we've been able to do. Especially when we leave, we want the program to keep going up, keep going in the right direction."
The brothers have steered Loyola golf on a successful path, as they contributed to the coach search when their former coach left for a position at the University of New Orleans last season.
Philip and Mark both attribute their individual and team success to head coach Drew Goff, who arrived during the fall semester of their sophomore season after their former coach left to work at the University of New Orleans.
"It was tough. You want to spend the four years with the guy that recruited you. Only spending a year with him and not really getting much accomplished in that year, it wasn't very satisfying," Philip said.
In the interview process, the twins and their teammates were involved to find a coach that can steer them on the right path.
"He (Goff) asked us, 'What do y'all want,'" Mark said. "We want a winning program. We need a coach, not a babysitter."
Goff may not have recruited the Nijoka brothers, but he sees them as an asset to the program.
"The team's success this season is a result of talent and hard work. Philip and Mark are no exception," Goff said, "They work extremely hard on their games year round. My goal for the program is to help each player maximize their potential. I feel strongly if they continue to work hard, this team will contend for a national championship."
"It's a really cool experience to have somebody— I want to say around your age — but especially when you got a twin brother to experience a lot of things that we have and that we've been lucky to have," Mark said.
About the Contributors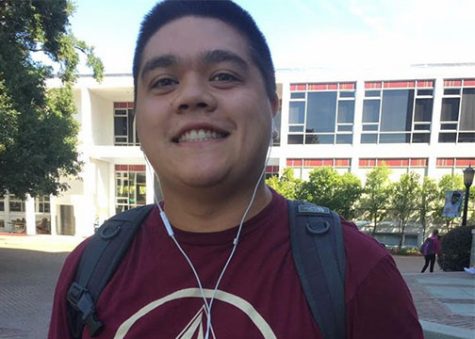 Brian Wollitz, Sports Editor
Brian Wollitz is a junior at Loyola studying mass communication with a focus in journalism and a minor in music industry studies. Outside of the Maroon,...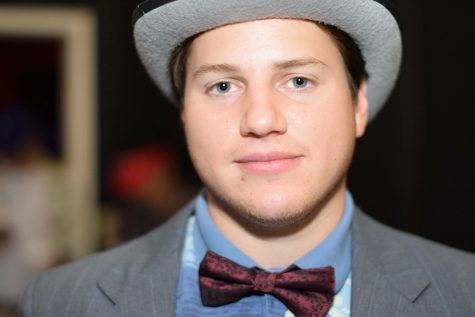 Seán Brennan, Opinion and Editorial Editor
Seán Brennan is a junior at Loyola pursuing his degree in mass communication. Besides acting as the opinion editor for The Maroon, he is also a writing...