Loyola students showcase art for the Scully scholarship and Grote art award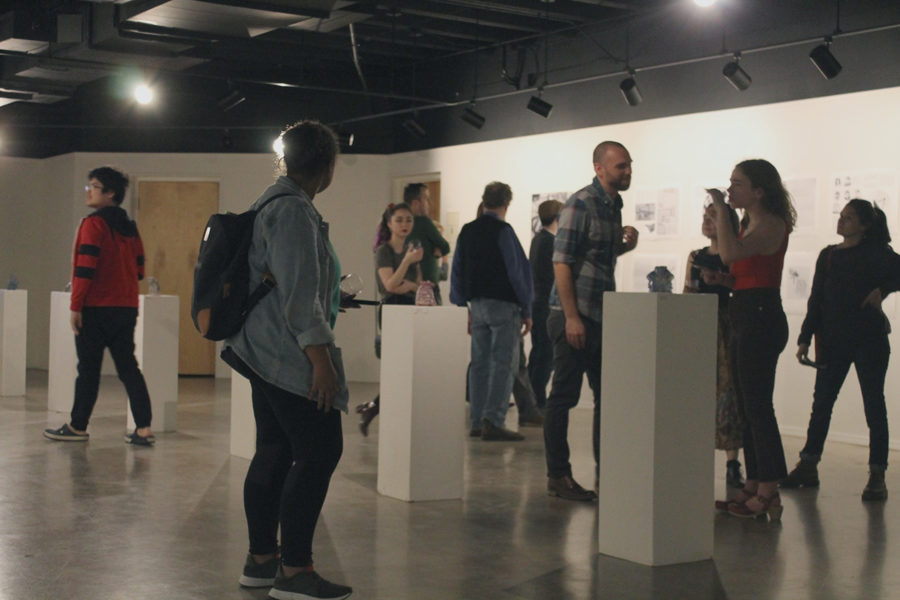 Loyola provides many opportunities for students interested in art to grow and showcase their work. The Scully scholarship and Grote award art show opened up for the public to view last week.
On Feb. 22, Loyola art students Patrick Burtchaell, Mercedes Alvarez and Zoё Blair-Schlagenhauf showcased their art in the show.
The art show featured creative visual arts such as sculptures, sketches and even mathematically formulated art.
Blair-Schlagenhauf, a visual artssenior at Loyola, worked with casted sculptures for the Grote Award, a medium she was not familiar with.
"Primarily I'm an illustrator and book binder," Blair-Schlagenhauf said.
Named after Mark Grote, a retired Loyola professor, this is its sixth year of being a Loyola art award.
Any art form is considered for the award, ranging from painting to sculpture and pottery. Students who are chosen for the award win $1000 to produce their art for the show.
"It's a really great opportunity because you're forced to learn how to write a proposal like you would have to in the real world when applying for residency, funding, or grants," Blair-Schlagenhauf said.
Because of her education at Loyola, Blair-Schlagenhauf considers herself to be a "jack of all trades."
"A lot of undergrad programs will make you pick a medium to work with after your first year or first semester. Loyola doesn't do that. Eventually most people end up picking a focus, but you're not forced to pick a focus. That's something that I've really enjoyed because I work in so many mediums," Blair-Schlagenhauf said.
After her graduation, she plans to move out to Omaha, Nebraska where she will meet up with a friend she works with for her literary magazine, "Tenderness, yea", which focuses on poetry and books.
Once in Omaha, Blair-Schlagenhauf and her friend have plans to host their own literary festival where people can come to learn about book binding, designing their own books and even self-publishing them.
"I want to create a nationally-based writing collective where we self-publish all our own books. I self-published my first book last year and it was a good experience to not have to work with a publishing house that didn't necessarily have my best interest," Blair-Schlagenhauf said.
Art pieces for the Scully scholarship and Grote award will continue to be on display until March 22 in the Danna Center art gallery.
About the Contributor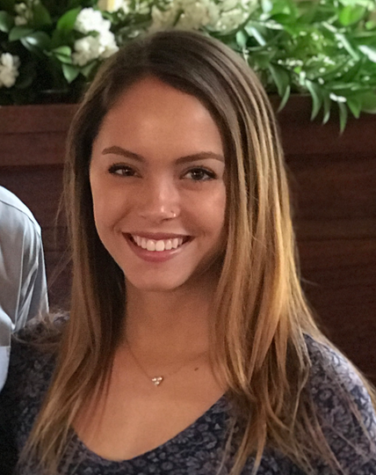 Kaylie Saidin, Opinion & Editorial Editor
I'm a senior English major with a classical studies minor. I'm currently the Opinion & Editorial Editor at the Maroon and was formerly the Life &...