Monroe Library offers awards for student research
Monroe Library has opened applications for its annual competition, which encourages students to participate in research projects that utilize library resources.
The Monroe Library Student Research Competition is offering students a prize of $200 for research projects in each of the following categories: freshman/sophomore research, junior/senior research, senior capstone/thesis project and graduate research.
"We started the competition to honor both our students' innovative research processes and their engagement with library resources. By doing so, we hope to highlight how research is as much about process and interactions as it is about the final product that distills all the prior work," Jason Ezell, instruction and research coordinator for Monroe Library, said.
Applications for the competitions must include an explanation of the project, an explanation of how the project used library resources, the project itself and a properly formatted bibliography.
In order to be eligible for the competition, students must be enrolled at Loyola, have completed the project for a credit course at Loyola during the current academic year and agree to be publicly associated with the award.
"We encourage research projects in traditional formats like essays, but we also welcome creative or innovative research work in any format or discipline. Last year, for example, our winners included a podcast series and annotated visual art," Ezell said.
The competition also encourages the submission of collaborative and group projects. The main goal of the competition is to emphasize the collaboration between students, professors and library resources that goes into the creation of research projects, according to Ezell.
"Monroe Library faculty and staff work with students on a regular basis to complete their research goals. As a result, we see the creative, intellectual processes that go into your final projects. We also see how you work with our library resources — whether that be our collections or people," Ezell said. "One of the main goals of the competition is to shine a light on how research is integral to most of the ways we produce and communicate knowledge."
Each project will be scored by a panel of Monroe Library faculty on the project's use of library resources, the creator's ability to use researched information in the project, evidence of reflection throughout the research prcoess and whether the project's level of achievement corresponds to the creator's class year, according to the Monroe Library website.
The deadline for submissions is Monday, April 16.
About the Writer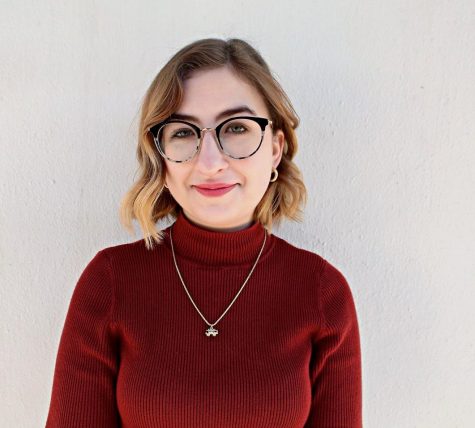 Rose Wagner, Editor-in-Chief
Rose Wagner is a senior journalism and political science double major from the suburbs of Minneapolis, Minnesota. This is her second semester as editor-in-chief...