Pi Kappa Phi pedals for philanthropy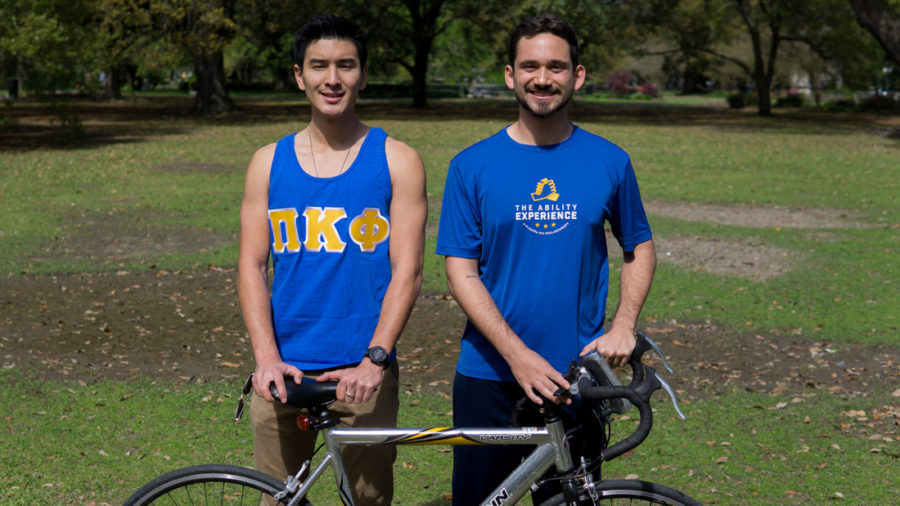 Pi Kappa Phi continues the cycle of philanthropy and fundraising through various events, many of which take place over the summer.
This year, Pi Kappa Phi's Jared Chan, chemistry sophomore, and Bryant Istre, political science junior, are strapping on their helmets to participate in Gear Up Florida.
Ever since 1997, Pi Kappa Phi has participated in Gear Up Florida, a fundraiser that raises money to help benefit people with disabilities, with over 300 members participating.
Gear Up Florida is a part of The Ability Experience, Pi Kappa Phi's philanthropy. For the event, participants take an 800-mile bike ride over the course of two weeks. The ride will start off on the shores of Miami and finish off at the state capitol in Tallahassee, Florida. Along with the bike ride, there are "friendship visits" where the cyclists will visit centers that work with people with disabilities.
Each year, the team of cyclists raises over $80,000 with each individual raising $2,500 to benefit people with disabilities.
Chan is excited to be involved in Gear Up Florida because of his prior experience with similar events. Last summer, Chan participated in Journey of Hope, another event sponsored by The Ability Experience. For Journey of Hope, Chan biked from Seattle, Washington to Washington D.C. on a 4,330-mile route over the course of 10 weeks.
Chan said the experience was very enlightening and called it the best summer of his life.
"I learned so much about myself and was humbled by the impact we made on various communities of people living with disabilities," Chan said.
Due to this experience, Chan jumped at the chance to participate in something similar, which led him to Gear Up Florida. Chan said the opportunity is an honor and a privilege.
"It is actively committing to pushing oneself to their physical limits, to gain an understanding of how people with disabilities push themselves every day of their lives," he said.
Chan also hopes to be a leader for some of the newcomers to both cycling and service. As a veteran to this kind of event, he wants to provide a sense of professionalism for everyone involved.
"While I aim to continue to grow as a servant-leader myself, I'm also expecting to help create a safe cycling environment on the roads and serve as an example for client interaction at friendship visits," he said.
Istre, a newcomer, is also excited for the event because of his desire to help others and the challenges that it will bring.
"I've always tried to find new ways to serve others and better myself, and this event gives me the opportunity to do so," Istre said.
To Istre, The Ability Experience provides a way to lift up people with disabilities without putting them down.
"The events put on by our philanthropy focus on the promotion of the abilities of all people, rather than focusing on what they can't do," he said.
The event also serves as a milestone for Istre personally. Since his recruitment during his freshman year, Istre has been interested in participating in an event such as Gear Up Florida.
"Signing up, training and preparing for this event is a great personal victory," Istre said. "I get to take on a challenge I once only dreamed of having the courage to do."
Along with wanting to make a difference through this event, Istre hopes that his participation will teach the people he encounters about people with disabilities.
"I hope that those on campus and in the communities I visit will be a little bit more aware of what people with disabilities are capable of," Istre said.
If you want to help support Bryant Istre and Jared Chan, you can visit their fundraising pages at https://www.classy.org/fundraiser/1141490 and https://www.classy.org/fundraiser/1146421.
About the Contributors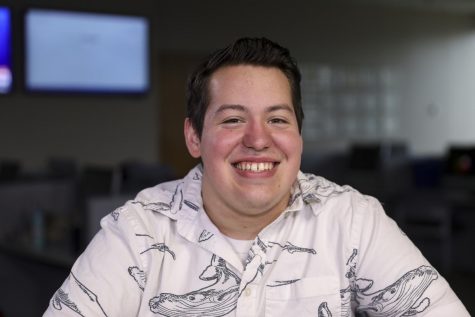 Cody Downey, Reviews Editor
Cody Downey is a mass communication senior from New Orleans, Louisiana. He is currently serving as the Reviews Editor. In previous years, Cody held positions...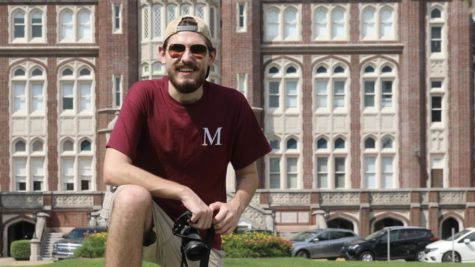 Jacob Meyer, Staff Photographer
Jacob  is a Junior at Loyola as a Digital Filmmaking Major.  He serves as the Content Producer at the Maroon, in which he serves as a liason between...